All new Panigale V4 superbike from the legendary italian marque, Ducati has hit the dealerships in the European markets. As recorded, around 500 units of the model that went into production from November 15, 2017 has been given to the authorized dealers by the end of 2017. Moreover, as per the surfaced rumors other markets where Ducati supplies its range of motorcycles will also get the availability of this new bike. Though, its arrival at the Indian market is still in darkness.
Jorge Lorenzo Guerrero, who is a professional Spanish Grand Prix motorcycle road racer and currently rides bike for Ducati at MotoGP championships, visited brand's production unit post the 2018 Ducati Team presentation, in order to know about the technical and engine specs of this artwork from available engineers there.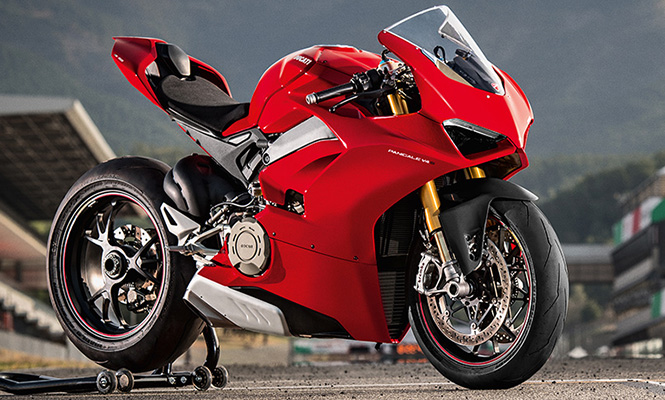 Inspired from the MotoGP Desmosedici that is considered as the base stone of Ducati's technology, style and performance; the Panigale V4 is the first model being developed with the powerful 4-cylinder engine. The bike has an excellent proportion of power and weight in 1.1hp/kg ratio that stands the bike apart from others in this supersport bike segment in production stage. The closest MotoGP counterpart, the Panigale V4 is a road bike and was manufactured alongside the Ducati Corse.
If the India launch of this superbike Panigale V4 is concerned, there are no official words from the bike maker since now. Though, as per the nearest sources it has been known there are chances that the motorcycle could hit the Indian roads anytime by April this year.