The Italy based renowned performance motorcycles maker, Ducati has officially confirmed the introduction of an all-new motorcycle on 7 September 2017 at the hallowed Misano Racetrack in Italy. The 'Save-your-date' note from Ducati said 'The Sound Of A New Era Is Coming'.
The surfaced reports suggest that it could be the long awaited Ducati V4 Superbike that draws its inspiration from the Ducati V4 bikes participate in the MotoGP.
If the underpinned mill is concerned, all the Ducati bikes are powered by the conventional configuration of an L-Twin motor till date. But, Ducati CEO, Claudio Domenicali had confirmed a new V4 Superbike (four cylinders in V configuration) is underworks and will be delivered to the world soon.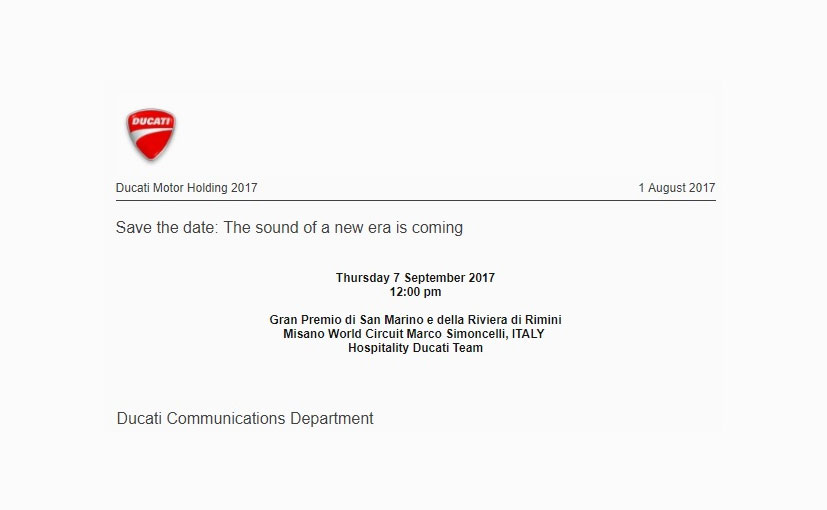 Other than this, the new V4 Superbike has also been snapped several times undergoing test runs around Europe. Experts suggest the new V4 superbike could be offered in two variants, the road going one and the race spec version. While the power output for both the bikes will be around 210bhp and above 230bhp respectively. Altogether, there could be the two engine options with 1,198 cc and 1,285 cc displacements.
Recommended: Ducati Buying Row: Bajaj And Harley Exited From The Race
Moreover, the three variants-the base, S, and the R models are also expected but there are no official words from Ducati. There is little conflict regarding the connected swingarm, some spied events suggest a single-side swingarm while other suggest otherwise.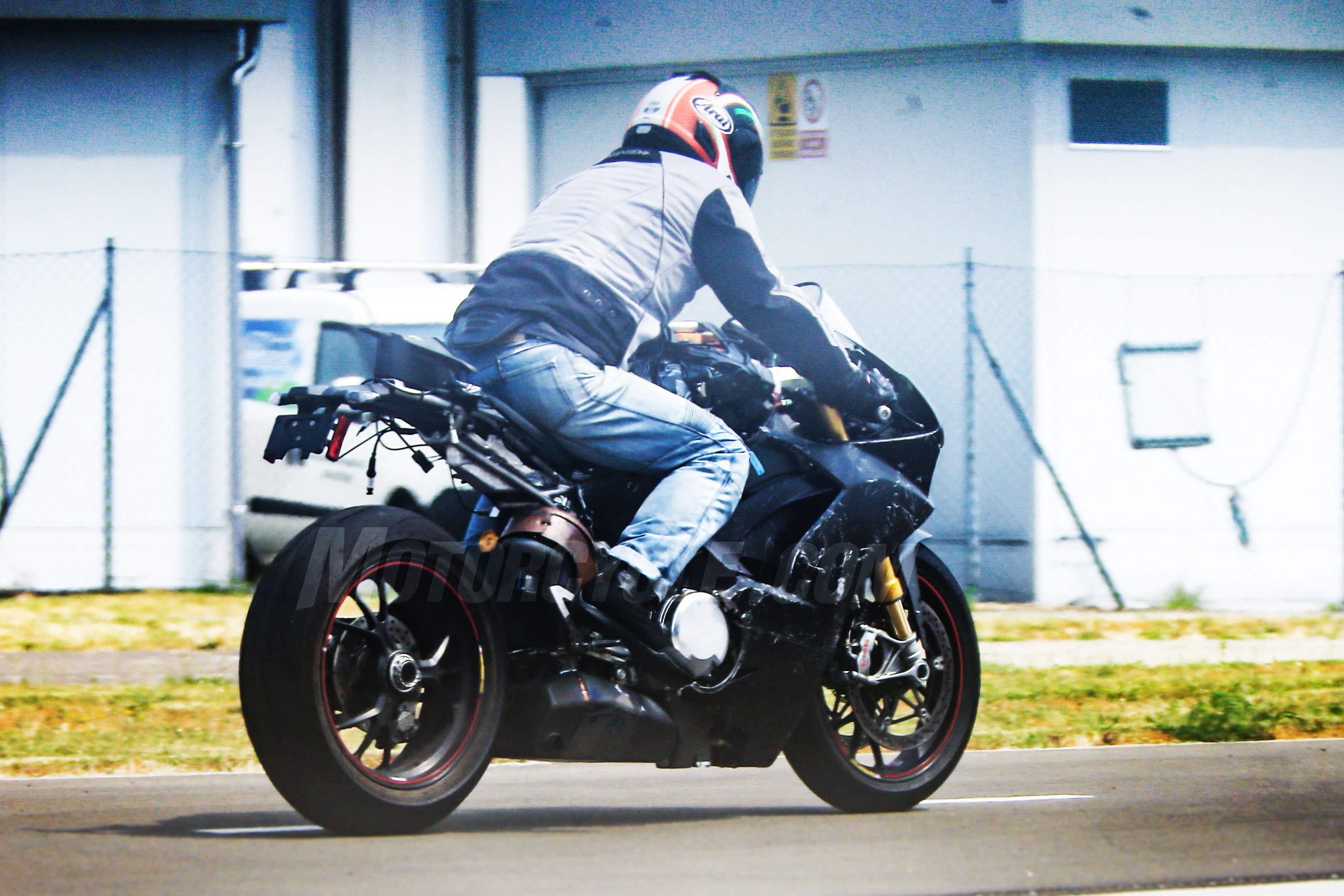 Well, all the chaos and doubts regarding this forthcoming will be cleared after a month. Still, Ducati lovers are curious to know about this new V4 Superbike.