The current generation can also be said as e-commerce generation. Several online shopping websites are working 24*7*365 in order to serve you better. E-commerce websites provides you a wide range products and brands, which you can get by a single click. Now, here comes the surprise, the Mahindra Two-Wheelers has collaborated with Paytm, resulting in the selling of the Mahindra Centruo, Mahindra Centuro Rockstar and Rodeo UZO over the online website. The e-retailing of these vehicles will definitely lead the sales of the Mahindra Two-Wheelers in a different direction.
See Also:- Mahindra Gusto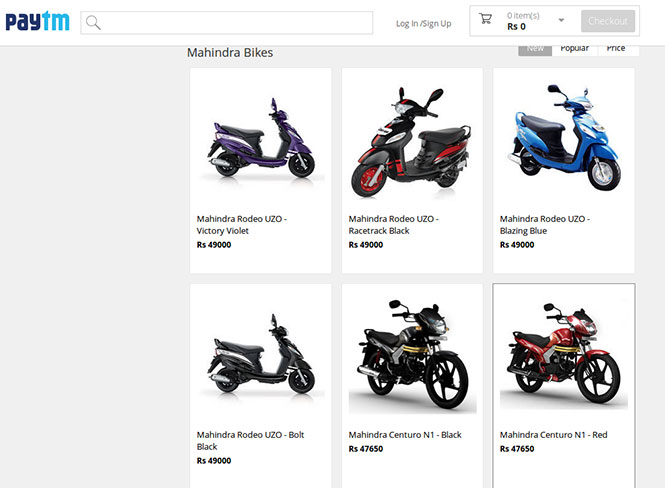 About the Paytm, it is one of the India's leading online mobile; DTH and Data Card recharge website and now slowly turning into an e-commerce website. The prices mentioned over the website are the Ex-showroom price of the aforementioned Mahindra products. Talking about the partnership, Mr. Dharmendra Mishra, Vice President at Sales and Customer Care at Mahindra Two-Wheelers says, "The partnership is to reach to our potential customers enable the two-wheeler manufacturer and its dealers to provide easier and more convenient ways to purchase two-wheelers in India."
See Also:- Mahindra Mojo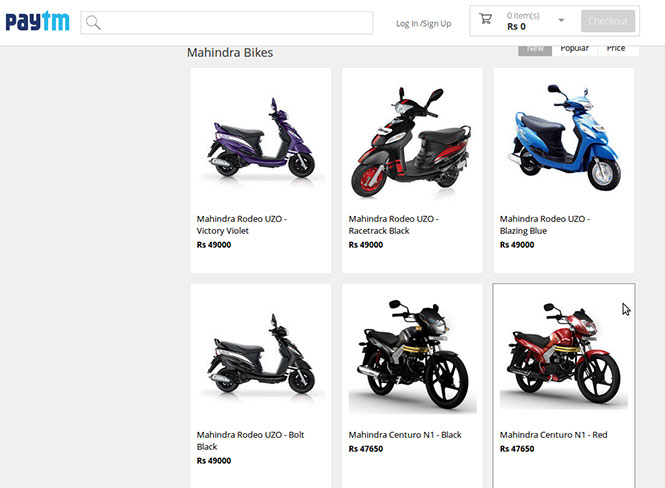 However, purchasing a two-wheeler via the online shopping website could be a new experience for the customers. Although, this is not the first time when the Mahindra is selling its products over the e-commerce website. Back in the month of September, 2014, the Mahindra tied-up with Snapdeal and started selling its SUV range over the website. The Mahindra Scorpio was the one which was being offered by the manufacturer. Well, we'll see how much sales the company will gain by following this online-selling strategy.
Stay tuned with SAGMart to know more about the upcoming products of Mahindra Two-Wheelers in Indian market.