A new Electric scooter has made its sudden entry in the Indian Automobile Industry. The Hero Electric has launched its latest electric scooter recently. About Hero Electric, it is an electric vehicle subdivision of Hero Motocorp. The electric scooter is named as Hero Photon and its manufacturer claims that the electric vehicle was pretty much successful in gaining positive feedback at the time of testing. And according to the company, the scooter has come up on the waiting list prior to its launch.
Mr. Sohinder Gill, CEO of Hero Electric, says at the launching event, "Hero Electric has continued innovating and developing remarkable products for the EV market in India. There is a lot of potential in India and we are ready for the EV invasion. Companies are recognizing this fact and are working on products and technologies. Keeping in mind the varied needs of customers, it has been our constant endeavor to innovate in the e-two wheeler category, strengthening the trust of our valued customers. We are confident that the new Hero Electric High Speed Photon will further augment our growth in the EV segment".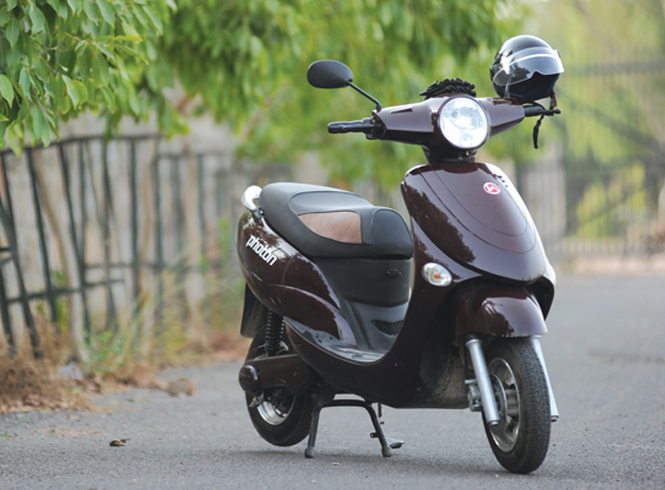 Let's get through the special features and specifications of the Hero Photon. Starting from its cosmetic features, the scooter carries pretty simple curves and cues. The design includes a round headlamp, a sleek and flowing style, float-cum-boost charger, anti-theft alarm, front telescopic suspensions and has come-up with two different riding modes: Economy and Power Mode. The DC motor is brushless and waterproof along with low electro-magnetic interference to provide a noiseless ride.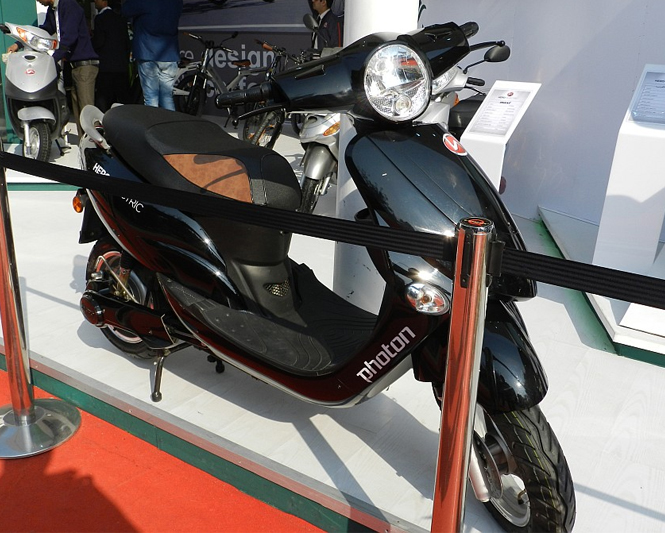 The Photon scooter also features a high mag-flux coupled with 46 magnetic poles to make it more efficient and to achieve high torque. It has 12 mosfets electronic controllers and 24 MHz high-speed controller. Both of these are used to give instant response to the rider along with low signal losses. The Hero Photon Electric Scooter is priced at 54,110 INR (Ex-Showroom Delhi). And, the company has given three vibrant colors to the electric scooter, the colors are: Vanilla White, Velvet Black and Vivid Burgundy.