The lately launched Jawa Motorcycles- Jawa and Jawa Forty Two under the umbrella of Classic legends, are confirmed to get advanced safety with the introduction of a disc brake at the rear and the integration of dual channel ABS. The 2019 Jawa Motorcycles with improved safety will hit the country sometimes early second quarter of 2019, before April 2019. The upcoming regulations mandate ABS feature on the two-wheelers with displacement 125cc or above.
Presently, the Jawa models on sale come packed with a 280mm front disc and a 153mm rear drum with single-channel ABS. Well, the available iterations for the models are already in line with the upcoming norms through the inclusion of dual channel ABS will improve the safety to a next level. Dual-channel ABS manages braking via locking both wheels subsequently also it confirms de-acceleration at the same time without wheels locking up. Consequently, the automaker has to fit the rear wheel with the disc brake unit.
Read More: Price Based Comparison of Jawa and Jawa Forty Two Vs Rivals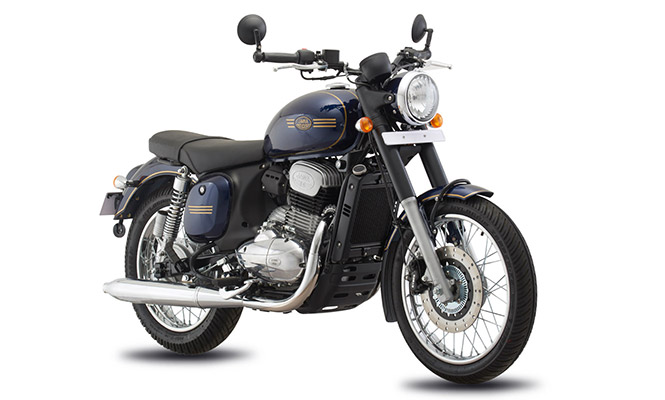 Well, there were a group of enthusiasts and buyers who willing for a rear disc brake. Also, the Iconic Jawa debuted in modern iteration so it would feature all the cutting edge technological bits. It could be considered as one of the significant reasons why Jawa wishing to put a disc. Also, the braking prowess will also seek a great height.
The added safety of rear disc and dual-channel ABS will cost around INR 15,000 over the onsale models. Currently, the Jawa is available on sale at INR 1.64 lakhs whereas the Jawa Forty Two will make you spend INR 1.55 lakhs (both prices, ex-showroom Delhi).