Kia had showcased its Optima with the diesel hybrid powertrain at the Geneva Motor Show last year. Now, the company is approaching the upcoming Paris Motor Show, which will be arriving on 4 October 2014 to make the demonstration of the latest Kia Optima alongside the brand new T hybrid concept. It is gets the 1.7 litre CRDI turbo diesel engine that comes from the Kia's family and coupled with a small electric motor powered by a 48V lead carbon battery. The governance has confessed that this engine technology will enable the initiator to electrically drive the car at cruise and at low speed.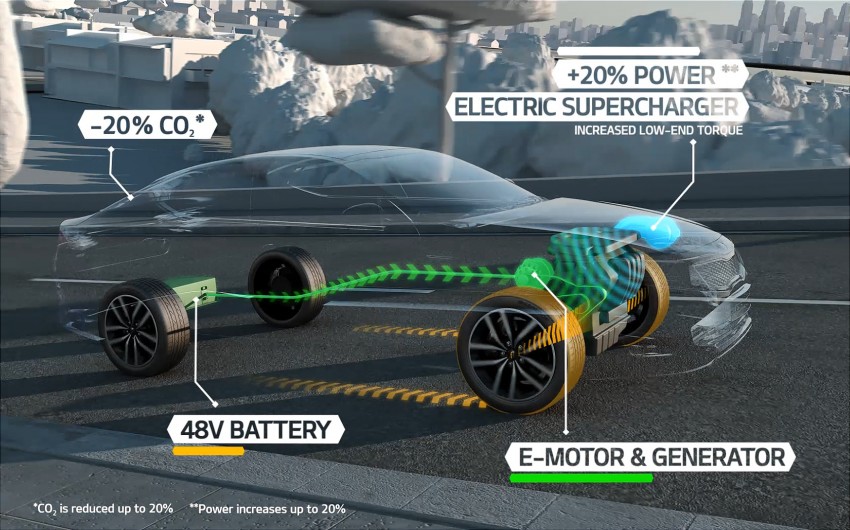 Notably, the produced energy, which is decelerated by the motor will be used to recharge the battery. The runabout is featured with a zero emission stop start system as well as a scrumptious belt driven starter generator coming at the place of conventional alternator and now the engine will start without noise or vibration. The performance and the fuel economy of the sedan are still to be revealed, but it is expected to generate the astonish output and the maximum torque along with the spectacular fuel efficiency.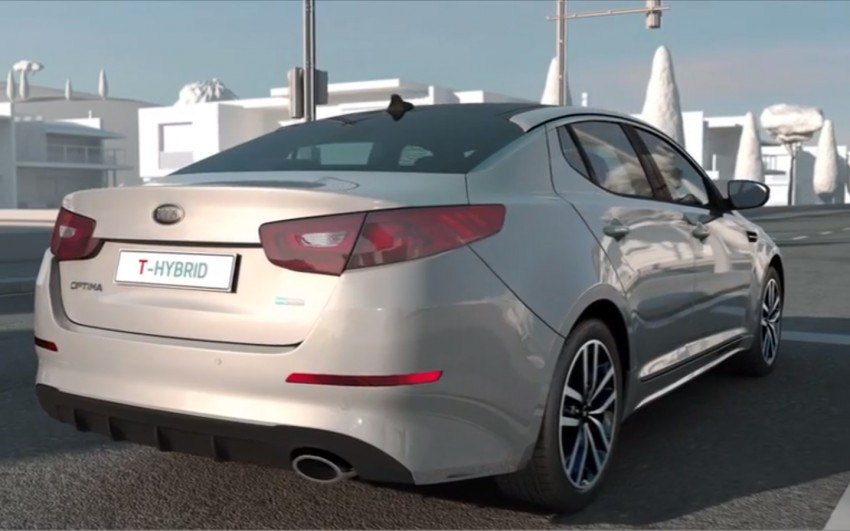 The chief operating officer of Kia Motors Europe, Mr. Michael Cole said, "In future, our mild hybrid powertrain could offer Kia customers greater performance and lower running costs, without sacrificing the qualities they expect of a Kia car - enjoyable handling, a comfortable ride and high quality." The overall details of the Kia Optima T-Hybrid will come out at the Paris Motor Show 2014.