KTM, the Austrian sports bike manufacturer, has added one more link to the chain of sports bike in Indonesia. The company has announced an official launch of its super sports bike, KTM 1290 Super Duke R in Indonesia. But this time, the Indian KTM admirers have to wait a little for these super sports bikes to come in India. Well said, where there is a hope, there is a way. So, the KTM 1290 Super Duke R will definitely make its own way to India, some time earlier.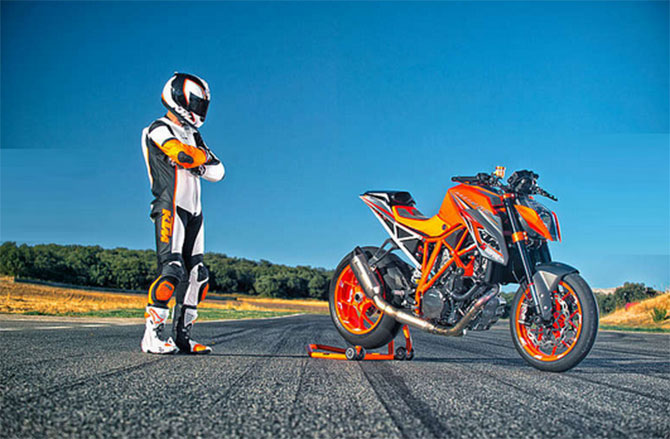 The KTM 1290 Super Duke R is equipped with a 75-degree Twin engine, 4-Stroke liquid-cooled engine that helps produce 180BHP of total power and a maximum torque of 144Nm. The engine gives a displacement of 1301cc. The braking system of this bike is powered by twin disc brakes at the front and single disc brake at rear. The bike gives a top speed of 200Kmph in 7.2 seconds along the fuel tank capacity of 1.3 Liters.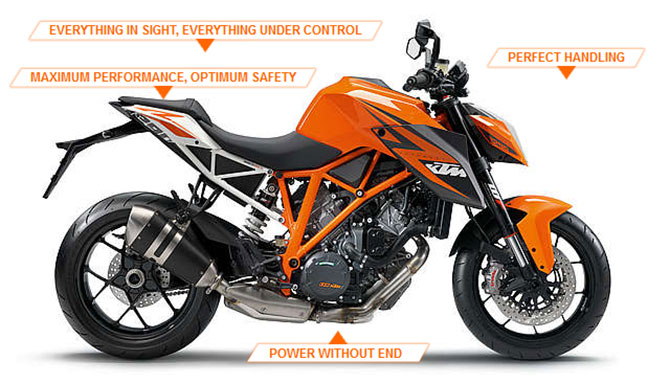 In India, the KTM bikes are manufactured in Bajaj's Chakan Plant located in Pune. KTM Duke 200 and Duke 390 are the only line-up models of the company which are available in India. Certainly, the desire of people never comes to an end, the more we get, the more we desire. The Indian KTM fan-followers will be eagerly waiting for KTM 1290 to come in the country, as the bike is perfect "Ready to race" bike from the company. The bike is priced at 475 million Indonesian Rupiah, which comes across Rs 23.60 Lakh in India.