After the global launch just a month ago, the brand-new Lamborghini Urus has been launched in India with a price tag of Rs. 3 crore (ex-showroom).
The car utilizes the MLB Evo platform which is supported by other Volkswagen Group SUVs, the Porsche Cayenne, Audi Q7, and Bentley Bentayga, the Urus is still different as it uses plenty of aluminum for constructing and claiming 2.2 tonnes of curb weight.
From the picture, the size measurement is not that easy, but the Urus is quite a big SUV as it measures five metres long and dimensions as in the same size of the Bentayga. It has the similar design like typically Lamborghini and Lambo's first SUV, the LM002 inspiring style touches.
Read Also: Maruti Suzuki Hikes Up to INR 17000 on Its Cars
The brand-new SUV is powered by a 4.0-litre, twin-turbo V8 engine which produces a maximum power of 650hp and a peak torque of 850Nm. The engine of the Urus comes mated to an eight-speed automatic gearbox. Coming to the acceleration, it accelerates from 0 to 100kph in a proposed 3.6 sec and more faster than the original Murcielago. It touches the top speed of 305kph which makes the Lamborghini Urus the fastest SUV in the world.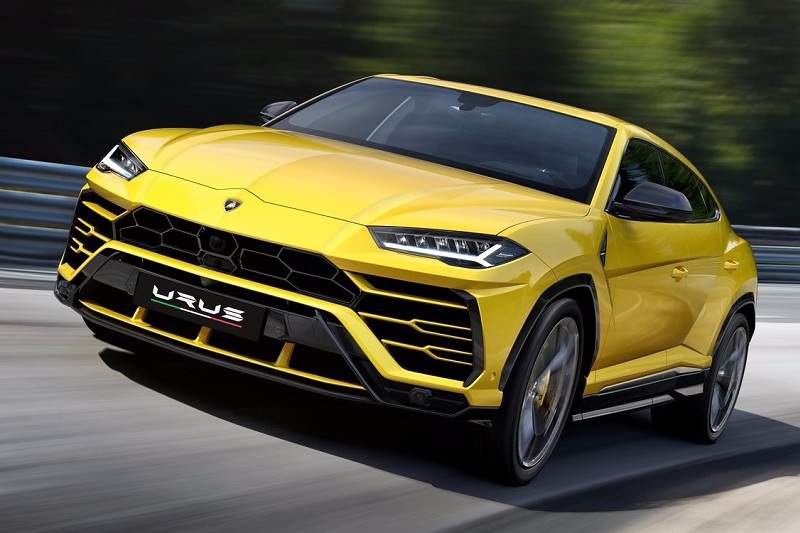 Following the Aventador S, the SUV has a rear-wheel-steering setup and an active torque vectoring. It takes in 440mm carbon-ceramic brake discs situated at the front and the number is the largest in any production car.
The SUV has adaptive air suspension and cylinder deactivation tech that closes half of the cylinders at streets traffic in order to increase the fuel efficiency. The Lamborghini Urus has six driving modes from which Sport, Corsa, and Strada are usual. Apart from these, it has Sabbia (sand), Terra (off-road), Neve (snow). Drivers are also able to choose the Ego mode as well which is customizable.
Coming to the interiors, it has a design pattern just same as that available on the Aventador and Huracan, including a number of the jet fighter-style engine start button and hexagonal elements. The further attraction includes the 12-way adjustable front seats, 616-litre sizable boot, centre-placed Lamborghini infotainment system, and a customisable TFT screen which works in form of an instrument panel.
With Lamborghini Urus launch, the company is aiming to twice the global sales up to 7,000 cars in a year. Although, the allocated cars for 2018 in Indian market are sold out.