The largest British motorcycle manufacture, Triumph Motorcycles Limited inaugurated a new dealership in the country. Although this is the second dealership in Delhi, it is one of the largest franchises from Triumph established in India yet. The dealership is established covering 5000 sq. Ft with 3 floors to give world-class experience.
In order to give it a touch of Triumph international experience, it has special zones like a build your own bike zone or zone for customization of bikes, a counsel coffee zone to visit the customer to all the available options, service segment for repairs and maintenance, and a merchandise display zone to decide from the best gears.
Vimal Sumbly, MD of Triumph Motorcycles India Pvt Ltd said while commenting on the event of launch that the establishment of a new dealership in Gurugram will help to dominate and strengthen the northern part of India in the success of the Triumph marquee.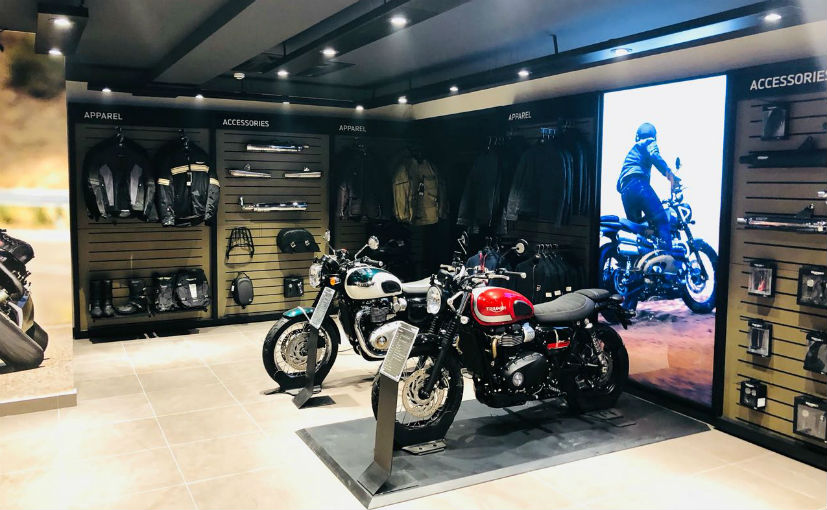 He further said, "The comprehensive suite of after-sales services will ensure the best in class amenities for our esteemed customer base here. We are suitably excited that the opening of this ultra-modern dealership coincides with our fourth-anniversary celebrations. This only goes to show our commitment to India and its importance as a market. We are grateful for the great response we've received from the entire riding fraternity so far and hope to continue delighting them with more ground-breaking products."
The company clearly mentioned that the service engineers are trained in Hinckley, the UK, headquarter of Triumph to provide best services whether it's before or after a sale of the bike and these engineers trained the staff at the Gurugram dealership as well in relation to following the global standards.
The company offers 13 superbikes in 5 different segments comprising supersport, roadster, cruiser, adventure, and classic. The starting range of the bike is Rs. 7.3 lakh, particularly the modern classic Street Twin bikes, come start from this price and the price go high for the Rocket III cruiser up to Rs 21.91 lakh. The Rocket III cruiser owns world's largest capacity (2.3-litre) engine to make it a powerful one.