Mahindra is following the government's target to make India an all-electric car runner. The company has arranged three EV launches in the country particularly in the passenger car segment along with two electric rickshaws and two electric buses in the commercial vehicles segment.

Among the three EVs ready for the passenger car market, two EVs will be an all-electric Sedan and SUV and third is the e-KUV100 which was showcased at the Auto Expo 2018. The electric SUV is expected to take a 380V (380-volt) Nickel Manganese Cobalt battery pack and use the base of the MESMA (Mahindra Electric Scalable Modular Architecture) platform. The 90 kW powertrain will be able to touch a maximum speed of 150 km/hr and 250 kms range.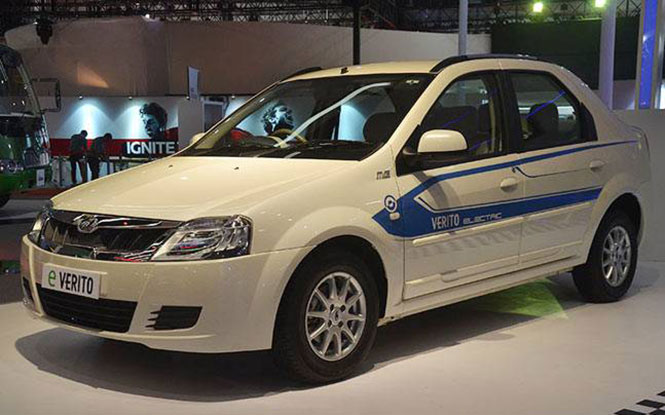 On the other hand, the electric sedan is as well taking the MESMA platform and will be ranked above the e-Verito. The electric sedan as well takes a 380V NMC battery pack producing a peak power of 67 HP and providing 156 kms range. It touches the top speed of 110 km/hr.
Also Read: Volkswagen Revealed Atlas Cross Sport SUV Concept: NY Motor Show 2018

Aside from the EVs in the passenger car segment, Mahindra is also planning to launch two new buses including a 150 kms range and a 100 kms range. The latter is christened as the Mahindra eCosmo which can take passengers up to 32 and the former can make a seat for 40 passengers. Both the buses will touch a top speed of 70 km/hr. Apart from the electric buses, the company is also thinking to launch the Treo Auto and eRick.