Mahindra Two-Wheelers Pvt. Ltd. has introduced a new variant of its newly launched scooter, named as Mahindra Gusto. Currently, the manufacturer is offering the scooter in two variants, i.e. Mahindra Gusto Vx and Dx. The freshly introduced scooter will now be offered carrying one more variant i.e. the Hx model. The Hx variant placed itself in between both the offered variants. So, the new order of the Mahindra Gusto would be the Vx, as the top model, then Hx and then the Dx model. The prices of the scooter also vary according to the variant.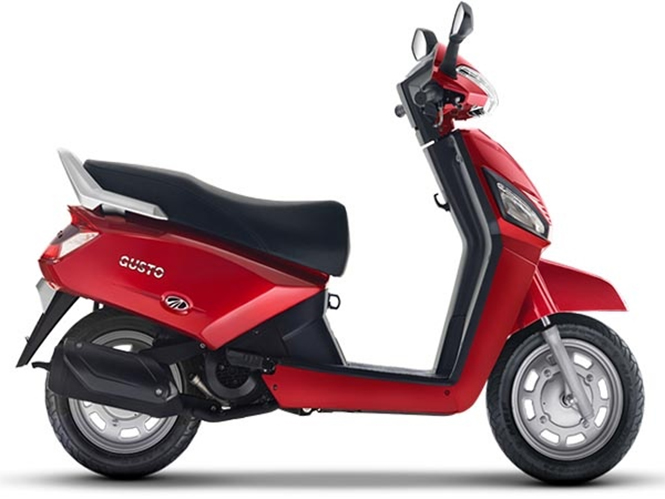 The newly launched Hx variant of the Mahindra Gusto will be available carrying a price tag of Rs 46,800 (Ex-Showroom Delhi). The Vx model carries a price tag of Rs 48,800 and the Dx model costs Rs 44,800. All these aforementioned prices are of Ex-Showroom Delhi. Being a mid-level variant, it can also be said as a combination of both the top-level and low-level variants. The Mahindra Gusto Hx retains some features of the Vx and some from the Dx. The mid-level variant features height adjustable seat, but it clearly missed out the remote flip key and Find Me Lamp.
See Also:- Mahindra Mojo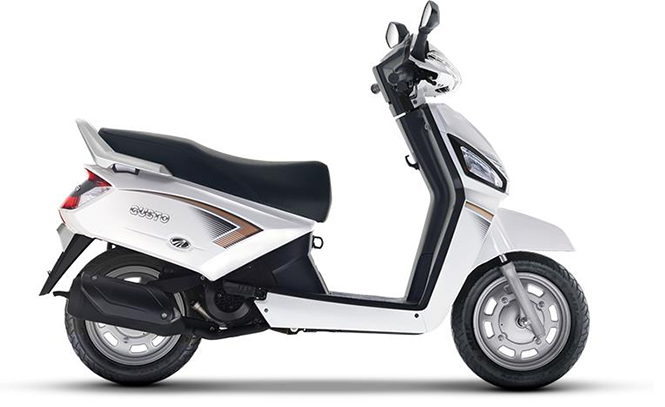 Apart from these, the manufacturer has fitted several equipments in all the given variants, such as LED lamps, tubeless tyres and a front facing kick lever. Mechanically, the Mahindra Gusto Hx will continue with the very same air-cooled, 4-stroke, M-Tec engine carrying an engine displacement of 109.6cc. The 109.6cc powered carburetor motor is tuned to belt out a maximum power 8 BHP @ 7500 revs and achieves a peak torque of 9 Nm @ 5500 RPM. The engine is mated to a twist-and-go CVT transmission. In order to achieve an enhanced riding quality; the firm has installed telescopic front forks and hydraulic coil type at the rear.
See Also:- Review of Mahindra Centuro Rockstar
The Mahindra Gusto mid-level variant will be making its appearance at the dealerships anytime soon. Above all other changes, the most noticeable part is that the mid-level variant will be dressed with maximum number of colors. As, the firm will be offering six colors with this variant.