The recent results indicate no ranking changes in the midsize SUV segment in India with Tata Harrier leading the segment once again followed by Mahindra XUV500 and Jeep Compass. However, Tata has seen an 18.47 percent MoM decline in sales in April 2019. While cars like Jeep Compass and Tata Harrier seen a minimum decline in sales, Tuscan popularity has unexpectedly decreased in April, which made it settle on the bottom end of the popular midsize SUV list.
Here are the noteworthy points from the recent midsize SUV popularity report:
Tata Harrier crowned the leader once again: Since its launch in January 2019, Harrier has surpassed each of its rival SUV easily when it comes to car popularity and sales. Although, the worrying clouds are increasing every month for Tata as the demand of its recently launched SUV is decreasing among the Indian masses. Tata Harrier has been specially designed keeping the Indian roads and customer preferences in mind by the company, which has benefited them greatly until this point of time.
Mahindra XUV500 holds the second position, despite lack of newness: A lot of car experts and Mahindra brand lovers are eagerly waiting for a major update or a refreshed avatar of Mahindra XUV500 as it feels a bit older. Nevertheless, the car is immensely popular in India and holds the runner-up position.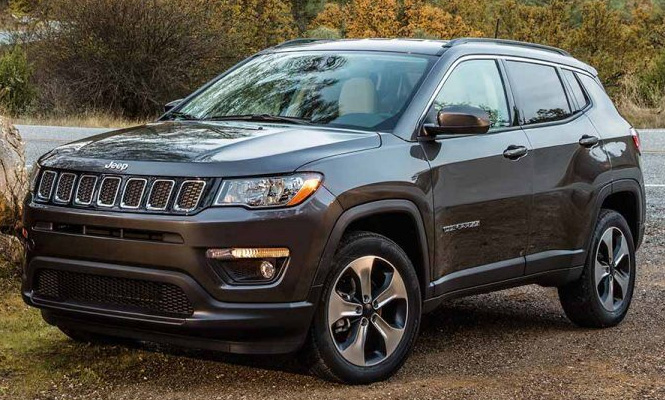 Many reasons for Jeep Compass to Cheer, who appears third on the list: The launch of a new Trailhawk is the first reason among the many for Jeep fans and company, for which they can rejoice. Second reason to cheer for American carmaker includes its efforts which have helped the company bring down the sales gap with the XUV500 to just 300 units now. The third and the last reason for Jeep to go crazy is that its monthly sales numbers for April are very close to the average six-month sales whereas it rivals like Harrier has seen a big-time bump in MoM sales.
Tata Hexa & Hyundai touch the bottom end of the table: Tata Hexa and Hyundai Tucson, both, holds the title of the least popular midsize SUVs in India, a title they soon want to dislodge Both the SUVs just holds a market share less than 10 percent, which is certainly not something they can cheer about. There is also no official word from the respective company sources regarding when these SUVs will receive an update.
New Competition Arriving Soon: MG Hector is ready to enter the Indian market with the launch of its different midsize SUVs. The up-market and advanced features of MG Hector SUVs will undoubtedly be one of their key USPs. The car feature list includes dynamic turn indicators, a 10.4-inch touchscreen infotainment system, and a panoramic sunroof etc. The prices of MG Hector SUVs will start around INR 15 lakh.