MV Agusta, an Italian marque which is well known for manufacturing performance-oriented masterpieces in the global market, has uncovered its first product developed under a special program called RVS. Based on the Dragster 800, the scrambler is christened as the RVS #1. The RVS is a special program started by MV Agusta and stands for "Reparto Veicoli Speciali" or "Special Vehicles Department". In association with the CRC (Castiglioni Research Center), a division dedicated to creating special bikes, the RVS has created this state-of-the-art motorcycle, which is completely a handmade bike.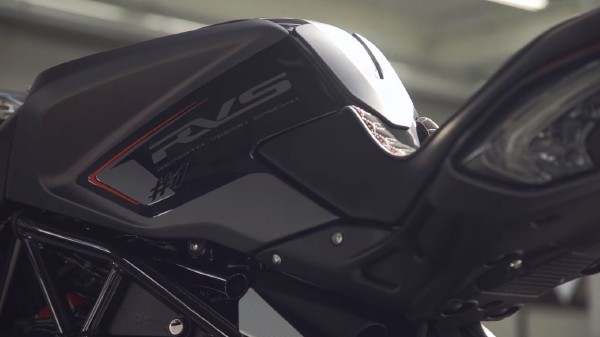 The RVS #1, which is a distinct offering from the auto major in terms of its built, design, fitments and finish, is based on steel frame supported by new aviation grade aluminium plates. At the front fascia, the RVS #1 is furnished with an adaptive headlamp assembly which looks aggressive and the ON and OFF response of the LED clusters depend on the speed and lean angle of the bike. To offer a front lean mass distribution, the company has mounted titanium plates within the fuel tank to chisel the fuel tank. In addition to that, the other notable decoratives on the bike are its honeycomb stitched seat and purposely developed titanium exhaust.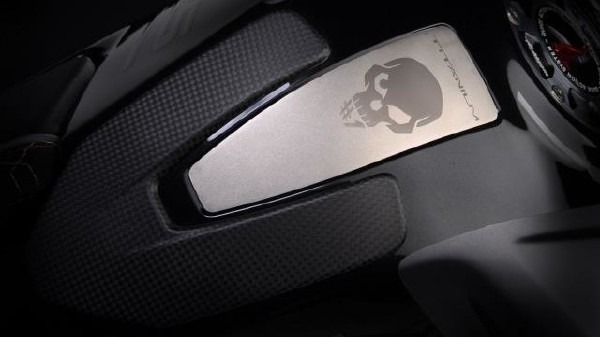 Underneath the fuel tank, the motorcycle is bolted with an 800cc, in-line three-cylinder Euro 4engine. The mill is electronically be tuned to develop 148bhp of maximum power at 12,800 rpm through the mated gearbox transmission. With this improved powertrain, the motorcycle is claimed as the most powerful bike in the company's three-cylinder engine equipped motorcycle range.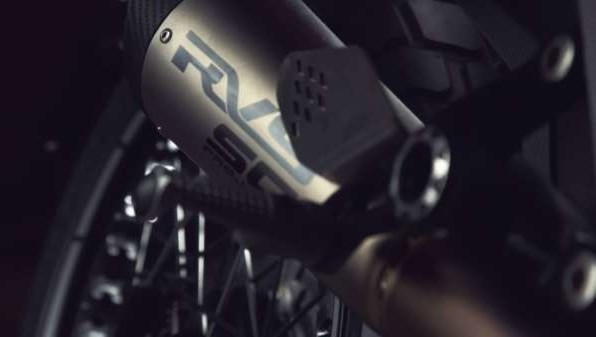 The bike weighs 160kgs, thanks to the given scrambler treatment to the motorcycle which made it 8kg lighter than the standard Dragster 800RR. As the propeller, the motorcycle uses custom Kineo spoke wheels which are wrapped with Pirelli MT RS 60 tyres. The bike maker claims the motorcycle is meant to offer outstanding thermodynamic efficiency with supersport performance.
Read Also: Bajaj Launches New Pulsar 160 NS in Turkey, Priced at INR 1.8 lakh (Approx)

This ''One man, One bike'', will be delivered to the customer with an exclusive kit which consists of bike fitted with SC-Project silencer and a titanium plate which will certify the serial number of every RVS #1 unit.