There is no secret that Mercedes-Benz is thinking of bringing a new E-Class in India that is a long wheelbase version of the fifth-generation luxury sedan. Longer wheelbase based cars are big business in China hence it was first displayed at Auto China Motor Show in 2016 and has already been on sale in global market including China as well. Now, a fresh report surfaced online claiming the launch of this E-Class L (codename V213) here in the country by March 2017. It is one of the 25 cars that promised to be added to the company's India car lineup by mid-2017. Interestingly, it will be the first for this segment in the Indian car market.


From what we know so far, the India-bound E-Class will house the familiar front end that of the S-Class and the C-Class. Furthermore, the beautifully crafted dashboard comes with dual 12.3-inch LCD screens for instrumentation and infotainment along with a dial-knob gear selector and some premium touch in terms of upholsteries. Available in both standard and LWD version, only the latter will make its presence here.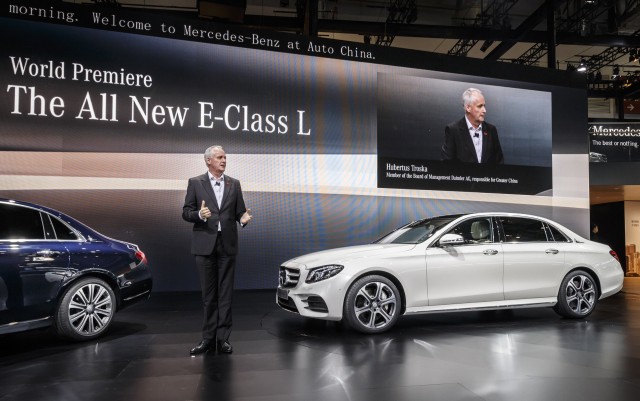 "Developing the V213 for India is a big investment and hence we need good volumes to amortise the costs. We cannot afford to launch both variants (standard and LWB) as this will fragment the sales. Hence, we are putting all our efforts and focus on the V213," said a senior executive at Mercedes-Benz India. Dimensionally, the new E-Class sedan measures 5,063 mm in length and has a wheelbase of 3,079 mm. Both are 140 mm more than the regular version of the car. Despite having increased in length and wheelbase, the sedan weighs reportedly 70kg lighter than the current generation being sold in India. Complete specifications including technical of the India-spec Mercedes E-Class LWB are yet to be revealed that might come into the light any soon.