Mclaren unwrapped the latest sportscar, 600LT in India. The new 600LT is the most track-oriented, powerful, road legal and fastest Sports series of the company. The inclusion of the new member to LT gets a silhouette longer by 74mm.
The new 600LT has a lengthy rear diffuser, extended front splitter, and static rear wing. Overall, over 23% of portions are distinguished to a standard McLaren 600LT when comparing it with a McLaren 570S Coupé.
Weight-saving plans have come in form of 96kg of weight reduction than the DIN weight of a 570S Coupé. Manufactured with the floaty carbon fibre monocoque chassis, the advantage is utilized by the 600LT to enhance carbon fibre framework. Furthermore, top-exit exhausts make sure that the model has a different elegant look.


The track-focused and minimalist interior has Carbon Fibre Racing Seats which are available in the McLaren P1, and further floaty Alcantara trim material characteristics. Carbon fibre seats available in the McLaren Senna are the standard seats. McLaren Special Operations (MSO) provide a type of characteristics that comprises vented carbon fibre front fenders and a carbon fibre roof. Along with the lightweight option, the dry weight of the new McLaren 600LT is 1,247kg.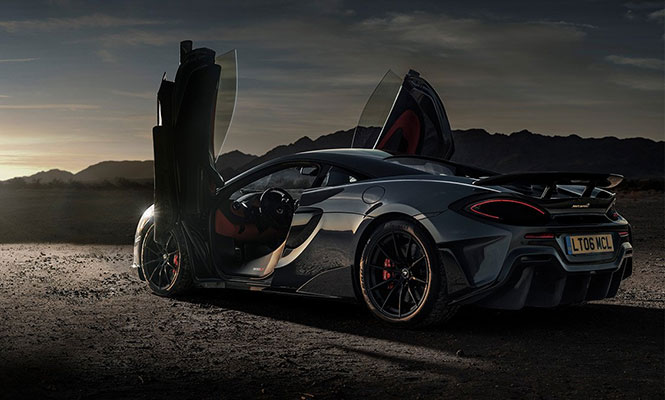 The McLaren 600LT takes power from a 3.8-litre, twin-turbocharged V8 engine generating an output power of 600PS/620Nm. The power-to-weight ratio considering the McLaren 600LT at the dry weight is 481PS/tonne.
Here are some features of the new model:
Fast steering
The keen response of brake pedals and throttle
Stable engine and exhausts
Bespoke, track-oriented Pirelli P Zero Trofeo R tyres
Lightweight braking system
Forged aluminium double-wishbone suspension
New McLaren LT will be available in limited numbers. The production of the coupe will start in October 2018 and to be continued for 12 months along with build slots of the Super Series and Sports models, along with the Senna GTR, BP23, and Senna. The McLaren 600LT Coupé is available with a price tag of £185,500 (Rs. 1.67 crores) with taxes in the UK.