An Instagram post shared leaked images of the 2018 Audi TT facelift. The leaked photos reveal a host of cosmetic updates for the new version of Audi's TT. Aerodynamic capabilities get better with sharper splitter and larger air dams.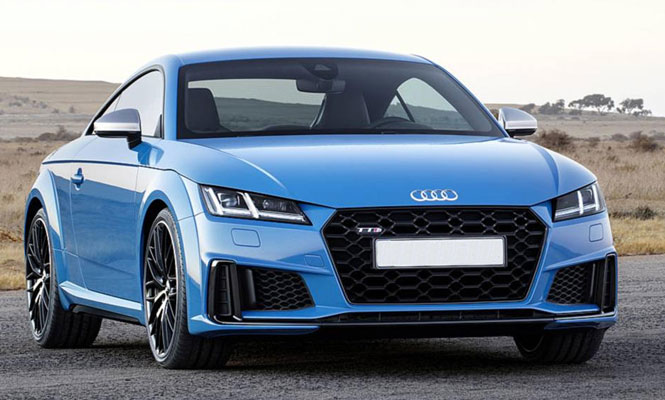 There would be little interior updates though. The facelift seems in sync with the prototype which was spotted in April on the Nurburgring test circuits. Though the German Automaker has been tight-lipped on the details of the new facelift reports claim that it will be powered by the same trademark Audi TFSI engine like its predecessor.
In all likelihood, the facelift will carry the current line-up of engines (1.8 TFSI/2.0 TFSI/2.5 TFSI/2.0 TDI sans few minor tweaks for increased efficiency.
Reports also suggest a sooner than later unveil plans for the 2018 Audi TT facelift. We would suggest that in case there is an upcoming motor show anywhere near you, you better go there if you are an Audi Fan.
Also rumors doing the round claim that owing to decreasing demand Audi might retire the diesel variants from the upcoming line of offerings.