Nissan Kicks and Tata Harrier are not direct competitors but are being compared these days as the SUVs of both the brands have been launched in the month of January within a gap of just one day in the price range of Rs 15 lakh. The former was launched on 22nd Jan 2019 and the later on 23rd Jan.
Read Also:- Good And Bad News For Tata Harrier Buyers
There is a good margin between the sales of both the brand's SUVs. Nissan Kicks managed to register a sales of 1,370 units whereas Tata Harrier has a down market and managed a sales of just 422 units. The sales results are against expectations as there were a great many buzzes for Harrier even before its launch and the bookings for the SUV had been started prior of the launch, (i.e, on 15th Oct 2018).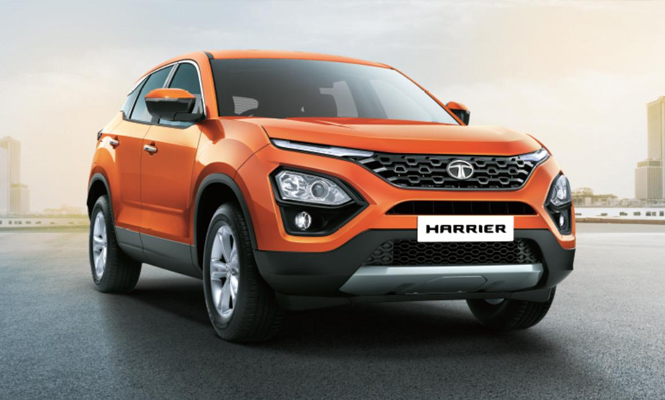 Nissan Kick has become the best-selling Nissan car in India this year and has marked a considerably good sales than expected, unlike the Harrier which has underperformed.
Nissan has an upward growing graph in terms of sales performance in India as prior to Kicks, its Datsun India, a subsidiary of Nissan, had also performed significantly. The popularity of Nissan's Kicks has been growing significantly and has marked a 55% increase in sales figure as compared to last January. In the overall Nissan's sales of 1,500 units, alone Kicks sales marked 1,370 units, which reveals the growing craze and popularity of this car even in the presence of the big competitor Tata Harrier.
It's not the matter of coincidence that the popularity of Nissan's Kicks has grown considerably, but the credit goes to the lots of efforts expensed on its design, the excellent driving dynamics and class-leading equipment used. It has been made available in the International markets too. Designed, keeping the Indian driving conditions in focus, it caters to the specific needs of customers here. This India specific car is cheaper as well as bigger than its international variant.
Read Also:- Heavy Discount & Offers on 2018 Model Tata Cars & SUVs
It is just 'Kicks' which has marked impressive sales figures as the other Nissan cars have not performed the mark and have shown one of their lowest ever sales, viz, the Micra registered sales of 96 units, Sunny 18 units, Terrano 16 units and GT-R 0 units.