Okinawa Autotech Pvt. Ltd, Indian electric two-wheeler manufacturer company has established its business operation earlier in 2015 with an aim to manufacture two-wheeler electric vehicles that which helps to save the fuel for the upcoming future.
A new '+' variant of the Okinawa Ridge electric scooter has been launched by Gurugram-based electric two-wheeler manufacturer in the home country India. A newly launched Ridge e-scooter has been priced at Rs 64,988. The company reported that the new Ridge+ electric vehicle has been created by taking hints of previously launched Ridge.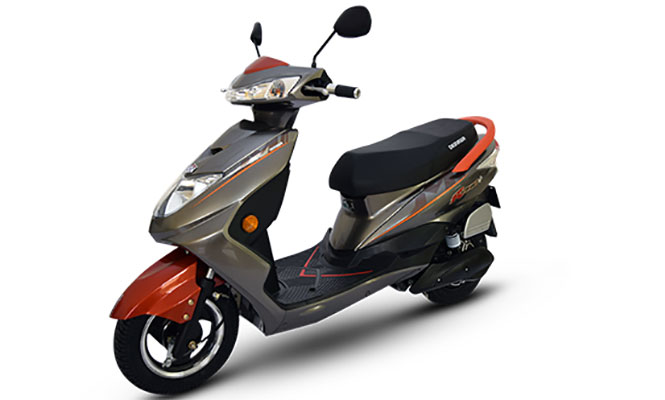 The company claims that new Ridge+ electric scooter is capable to deliver a top speed of 55 Km/h and a range of 120 km in a single charge. The electric scooter has been equipped with 800 Watt, BLDC water-proof and also gets a new removable lithium-ion battery. It allows the users to take out the battery from the vehicle and bring it a home/office for the charging purpose. Furthermore, It has the capacity to load 150Kg weight.
Read More: Okinawa Launches Praise E-Scooter in India Priced at Rs 59,889
The new Okinawa Ridge share same design and style with previously standard Ridge. The Ridge+ electric scooter comes with e-ABS (Electronic-Assisted Braking System), and features such as anti-theft alarm, keyless entry, central locking and drum brakes. Apart from lithium-ion battery, it also has a 'Find My Scooter' feature that lets the users search the scooter from a far distance. The new scooter has been created with same alloy wheels, telescopic suspension and tubeless tires similar to a standard version of Ridge. It is available in two colour options including Lucent Orange/ Magna Grey & Mid Night Blue.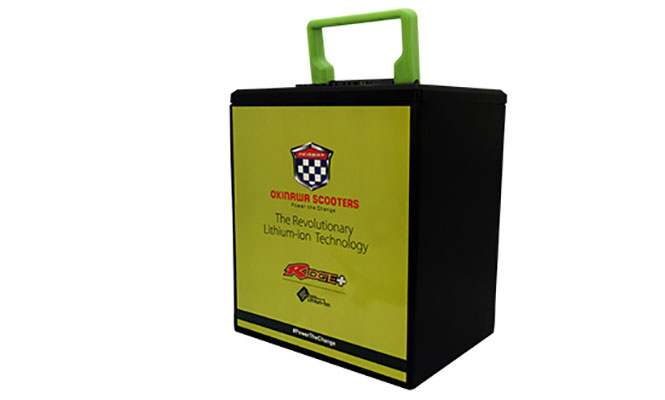 Jeetender Sharma, who is currently handling the position of Managing Director at Okinawa Autotech said in a press release, " After the positive response garnered by Ridge and Praise, Ridge+ is the result of Okinawa's sustained desire to keep offering Indian commuters best-in-class EVs which are not only equal, but even better than their in-class conventional fuel variants. The Ridge+ offers great convenience by providing the detachable battery which makes the charging at ease. Users can take out the battery and carry to their home or office for charging purpose. Equipped with a Micro-charger featuring Auto-cut that get the scooter up and running in 2 hours flat. The high mileage offered by it is a treat for the explorers amidst our users for whom the roads are not a means towards a destination but an experience in themselves. Lastly, the unique design and color scheme of the Ridge+ will definitely make it, along with its proud owner, stand out among the crowds.'
The new Okinawa Ridge+ is to be made available at authorized dealership stores across India and the deliveries will start this month itself. Okinawa has been targeting to sell out 500 and 1,500 units of the Ridge+ e-scooter in October and November 2018 respectively.