The eagerly awaited Rolls-Royce Cullinan launched globally. This all-terrain and high-bodied vehicle mention more detailing than an SUV. The Cullinan is a big car which measures 5341 mm, 2164 mm in length and width respectively. The Cullinan as the name suggests is among the unique and biggest diamond ever found in the world. It comes equipped with the aluminum space frame platform and drivetrain from the Phantom.
The Super SUV is powered by a massive 6.75 litre V12 generating a peak power of 563 bhp and a peak torque of 850 Nm. It has a single off-road mode or Everywhere mode, further it is customizable concerning wet grass, gravel, snow, sand, mud or rough track.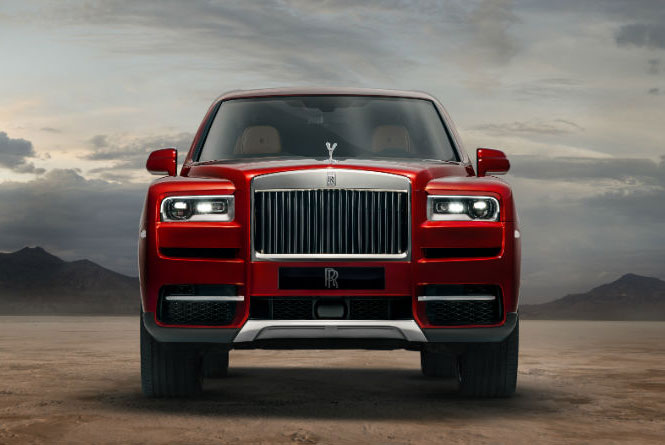 Torsten Muller-Otvos, CEO, Rolls-Royce Motor Car mentions at the time of reveal, "Luxury is no longer an urban concept. More and more it is about embracing and experiencing the wider world. Our customers expect to go everywhere in luxury, effortlessly and without compromise, conquering the most challenging terrain to enjoy life's most enriching experiences, wherever they may be. For this reason, they have asked us to create a Rolls-Royce that offers uncompromised luxury wherever they dare to venture. Cullinan is that car. It is Effortless, Everywhere."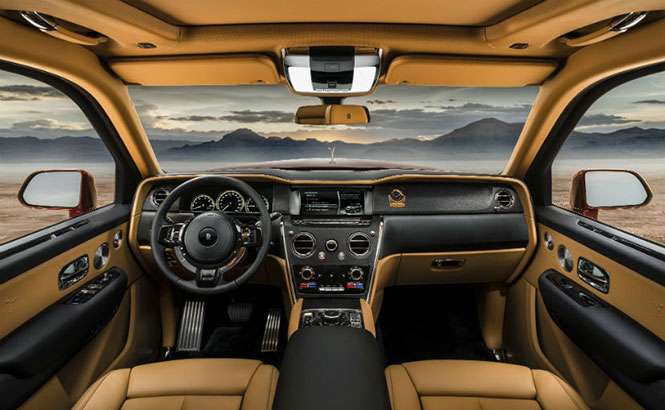 When you unlock it adjusts itself 40mm lower on air suspension and when a car starts it goes to normal height again. The air suspension system is designed smartly to serve the riders. On the exterior looks, with the muscular flanks, upright face, large bonnet, straight lines and customary pantheon grille, you can find that it is Roll-Royce. Further, it takes 22-inch wheels, 1835 mm height, rear coach doors, a large panoramic glass roof and 3295 mm wheelbase.
Read Also: Maruti Ertiga Limited Edition Introduced With Style And Feature Update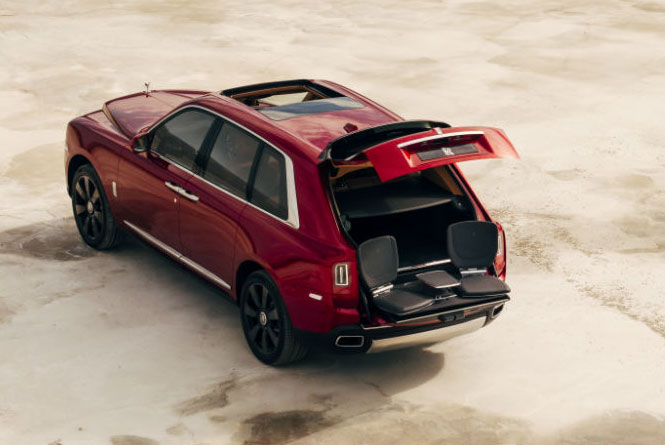 It is the first three-box SUV from the company which gets higher placed rear seats, a split-tailgate and spacious boot space of 560 litres(extendable up to 1930 litres) with a glass partition to separate from a cabin. The cabin is accommodated with touchscreens front and back, Night Vision, 4-cameras with panoramic view, Pedestrian and Wildlife alert, a head-up display, active cruise control, an Alertness Assistant, and Wi-Fi hotspot.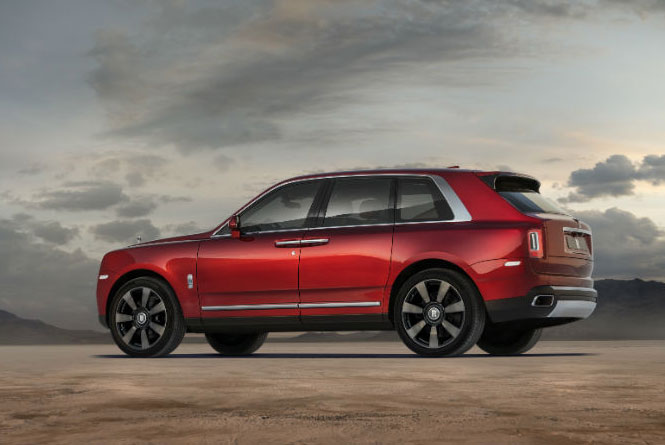 Check Full News: Electric Vehicles Will Be Available In India With Green Number Plate
Concerning the safety, it takes a collision, lane departure, and cross-traffic warnings. The cabin is very luxurious with the bespoke fabrics and carpets, power seats with massage, luxurious leather, connectivity and navigation, and various metal used to increase the relish touch. The Rolls-Royce Cullinan will certainly be in India in near around 2019.