In the customization world, Royal Enfield is considered as one of best platforms to get transformed into anything. it can be a Harley, Indian or any customized chopper, in terms of looks. But, it will be interesting to see that how a 100cc motorcycle (brand or model is not known) get transformed to imitate the Royal Enfield Bullet. The video posted by YouTube channel MTV E News is showcasing the 100cc motorcycle get customized into a Royal Enfield Bullet.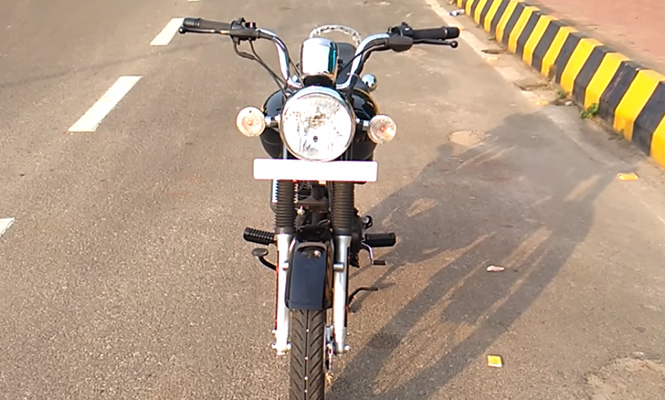 This transformed 100cc motorcycle that is named as Royal Indian BLOT100, borrows most of the body parts including the front fender, fuel tank, body panels, the saddle and the rear from the Royal Enfield Bullet. Even, the rear of the saddle gets the similar ''BULLET'' print. In addition to this, the fitted exhaust is also a custom unit that reduces the sound of the thumper. The Royal Indian BLOT100 shares design and styling of the Royal Enfield. The bits such as handlebar, wheels and switchgear are the stock units of the 100cc motorcycle.
Desirables can purchase the motorcycle in the price vicinity of INR 60,000-70,000, depending upon the states. As the Royal Indian BLOT100 is an exact copy of the iconic Bullet, Royal Udo Designing Company, the factor behind the customized motorcycle can face trouble legally from the Royal Enfield in the case of copyright issue.