Earlier today, Mercedes-Benz has globally premiered the 2018 MY version of its flagship Mercedes S-Class at the ongoing Shanghai Auto Show. The facelifted S-Class is the more premium iteration of the current generation S-Class which redefined the luxury limousine segment.
Besides, various other models from the German auto-giant such as the new S63 AMG, S65 AMG, and the Maybach variants have also been unveiled at the same platform. All these mentioned S-Class variants are now loaded with either six or eight cylinder engine options under the hood.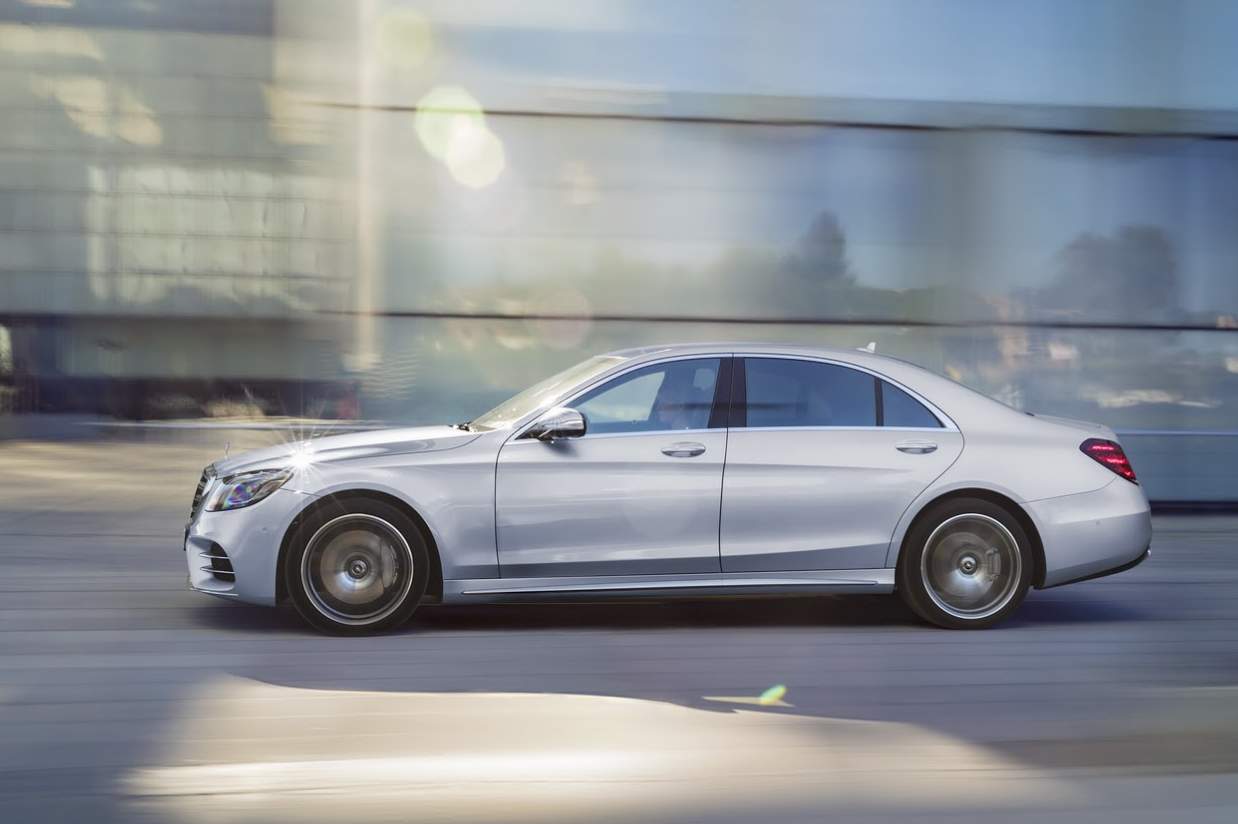 While, on the visual front, the noted changes are subtle and are more focused to make the car an art of work. The front gets benefited with new Multibeam headlamp embellished with three-layer LED running lights. With this new arrangement, you can permanently use high beam without dazzling the oncoming traffic. The bumper has also been revised and received lots of chrome work. The taillight and bumper witnesses changes and new exhaust finishers been added to the rear. Moreover, you will also get the facility of selection from 7 different alloys are on offer, from 17 inches to 20 inches size.
Inside the cabin, the highlights which will be noticed in a single glimpse included new three -spoke steering and two 12.3 inches high-resolution displays with ambient lighting setup. The steering setup is shared with the S coupe model and the brand gives the freedom to access hi-res displays with hand gestures. The new keys and keyless ignition start/ stop setup is also added to all the new S class variants.
Under the hood, the S 350d and S400d will be underpinned with a 3.0 liter inline 6 cylinder diesel engine that will use the generated 286 PS / 600 Nm and 340 PS / 700 Nm. While a single S 560 4MATIC will be powered by a 4.0-liter petrol engine that churns out 469 hp / 700 Nm. Other than this, the two AMG variants comprise AMG 63 and AMG 65 LWB are there. The former one draws power from the similar 4.0-liter petrol V8 that is tuned to generate 612 hp and 900 Nm. While the latter is packed with a V12 6.0-liter powertrain that is capable of producing 630 hp and 1,000 Nm(Rear Wheel Drive). Talking about the top speed of all the above-mentioned models, they are claimed to reach electronically controlled top speed of 250 Kmph. Last but not the least, Mercedes Maybach facelift is loaded with the same 6.0 liter V12 engine.