To end up the problem of disturbance from the incoming phone calls and messages, while riding a motorcycle or a scooter. The joint venture of Samsung and Yamaha have developed a technology that notified the rider without distracting and losing focus onto the flowing road.
Actually, The technology is a concept which is known as Smart Windshield Concept, which display the connected smartphone display on the windscreen in a least distracting manner. Basically, a transparent screen has been placed beneath the windshield and above the instrument cluster of Yamaha Tricity scooter. Technology uses an app which can easily connects a smartphone and display information regarding GPS Navigation, email, notifications of messages and incoming calls etc.
See Also: 2016 Yamaha R15 Ohlins Limited Edition Launched for Indonesian Market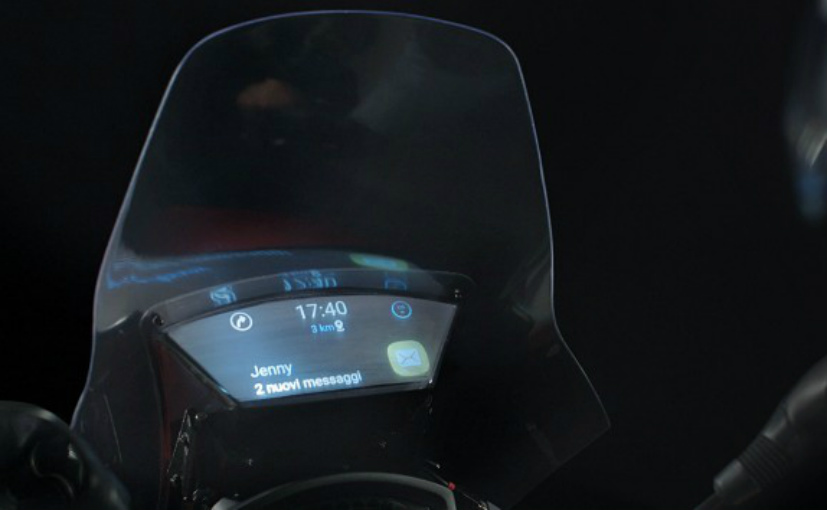 In the coming future, this Smart Windshield Technology will definitely played an important role in vehicle to vehicle communication. However, the Yamaha already working with Honda and BMW Motorrad to develop the technology to connect bike to bike for communication purpose with the other rider.
To develop this Smart Windshield Technology, Japanese automaker put forward its Tricity Scooter which is much popular in European youngsters. For now, it is in development phase and there is no sign from both the companies when it will be seen on production form. Technology is anticipated to use in nearer future soon.