International sources and the surfaced online patent images of the Honda's new Transalp adventure motorcycle, suggests the relaunch of Transalp soon. Originally introduced in 1987, the Honda Transalp showcased the classical character in styling from its elder adventure motorcycles as XL400V, XL650V and XL700V. After being discontinued in 2012, the Japanese giant is contemplating to reintroduce this middleweight motor vehicle with some distinct range of features to make it more off-roader offering than ever before.
Basically, a glimpse of the patent image will make you believe that this new bike is more intent to run on off-road terrain. However, it's not clear where it will mark its position in the Honda's current lineup. Speculations say that the new Transalp will stand alongside to the 750cc NC750X, below the latest 1000cc Africa Twin.
On mechanicals, a new hybrid engine is reported to house on the patent rigid frame, which is integrated with swingarm. The overall skeleton of the Transalp is designed to cruise bike on dirt roads or on both dirt and public roads. So the intent is to make the bike more effectual for off-roading and road riding, as well.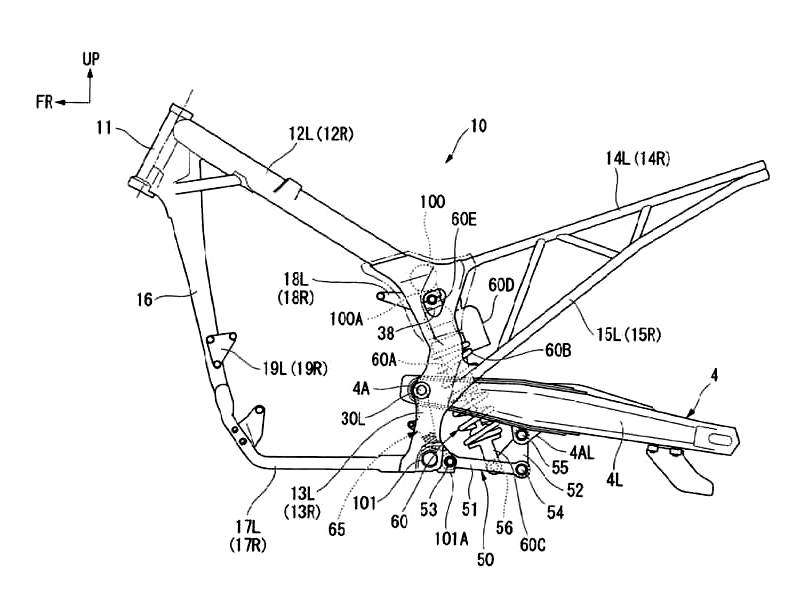 Read Also: Honda Relaunches 2016 Unicorn at Rs. 69,305
Rather we can't say anything until the unveil of production ready version of Honda Transalp. But you will be kept updated with the latest developments on adventure tourer in coming future.
Get latest and updated information about automobiles and latest technologies on our Google Plus Sagmart.com