Italy-based premium motorcycles manufacturer, SWM Motorcycles is all set to enter Indian biking market in collaboration with Kinetic Motors. The Speedy Working Motors (SWM) Motorcycles is expected to mark its official entrance by October month this year and it will be the second brand of Italy that will go on sale through Kinetic Motors' exclusive MotoRoyale outlets, which serves multiple brands under a single roof.
The SWM Motorcycle was initially founded in 1971, and successfully continued its journey in the global market till 1984. Then after a long pause of 30 years, the brand was again restored by Shineray Group of China to get a place among the leading automobile manufacturers of the current era. The premium bike manufacturer, with a new range of off-road and adventure motorcycles, is now ready to expand its reach in the Indian market.
For SWM Motorcycles' warm welcome in India, the co-partner, Kinetic Motors has initially done a feasible research on brand's product lineup, to find out the best motorcycle option, that can offer a kick start to SWM's operations in the country. And, the SWM Super Dual came out as a churn of research, an off-road adventure motorcycle, which have much potential to acknowledged by the audience in this sector. In the Italian market, the Super Dual is available in two variants, the Super Dual X and T and we can see both here.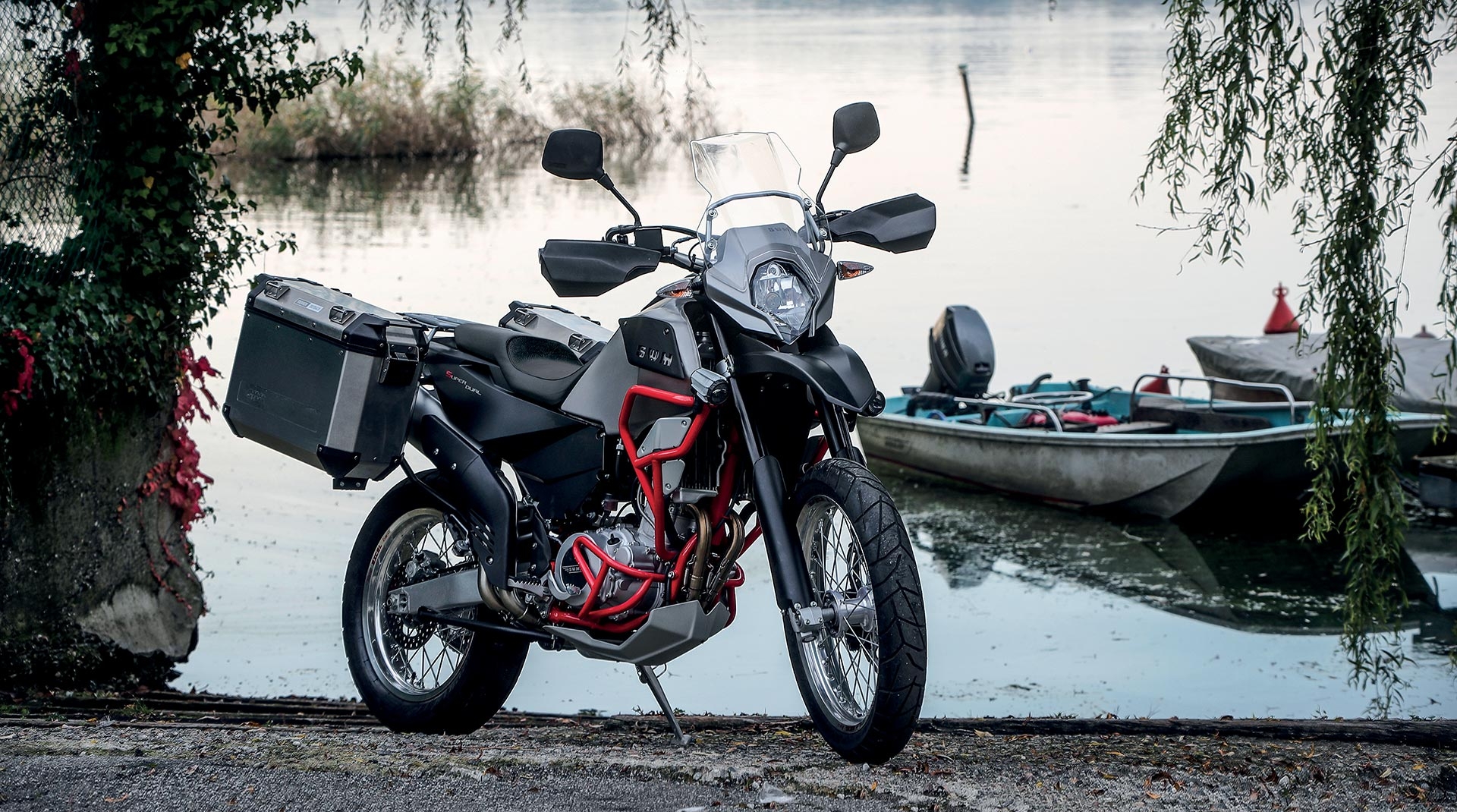 Mechanically, the Super Dual get propelling power from a single cylinder, 600cc engine. The mill is responsible for exhaling 56.3 PS of power and 53.5Nm of torque via mated gearbox transmission.
On this collaboration, a company representative said, "MotoRoyale is a multi-brand initiative and shall house multiple superbikes under the mother umbrella. Dealers of MotoRoyale shall hence retail various products from the same showroom. MotoRoyale has entered an exclusive arrangement with us for India. After the initial research, we intend to start our association with the Super Dual and the motorcycle can be expected to complete its homologation by the end of 2017."
He further added,"We believe that the SWM Motorcycles brand in India shall focus currently on tourers and adventure tourers and offer a unique value for money combination with its Italian heritage and strong price positioning. Hence we shall be focussing the portfolio to the 650 and the future products in this range. While we retain the option for the other products, they are not being considered for India. We remain proud of SWM Motorcycles' heritage and look forward to this second Italian partner for MotoRoyale."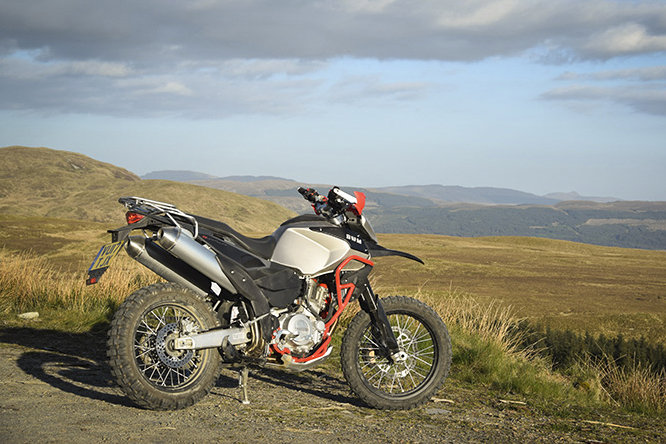 In terms of pricing, the Kinetic did not reveal any figures, but it is expected that the Super Dual will launch at an aggressive price sticker, owing to its availability in the Indian market through CKD route.
After a successful SWM Super Dual launch, the Kinetic Motors will also think about the brand expansion with the models such as Gran Milano, Gran Turismo, RS650R and Silver Vase.