If you can own the all-new Aston Martin Vantage, there are good reasons to spare you for comparing yourself with Daniel Craig in James Bond. The all-new Aston Martin Vantage seems altogether from another planet and the Rs 2.95 crore (ex-showroom, Mumbai) could not make it more alien to most of us. But what makes the all-new Aston Martin Vantage captivating and desirable other than being the 'Bond's Car' is the fact that more than half of its components (nearly 70%) are bespoke. Also, it happens to be the first Aston Martin to be equipped with an electronic rear differential making maneuverability even in steep corners and traffics a cake walk. The Ground Clearance is minimal and saying that the sports coupe floats rather than runs would be more appropriate.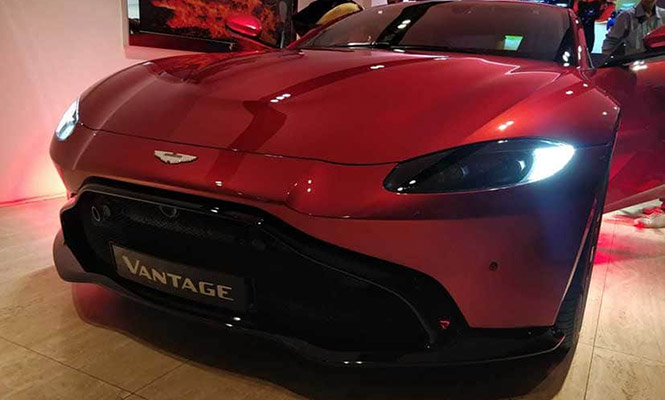 The Design
The Vantage embodies a pure sports design. At just 1,530 kg weight it is lighter and faster. The sports coupe front fascia is reminiscent of the one seen in the 'Spectre' movie. The sleek headlamps coupled with the gaping grille and the clamshell bonnet command a pure predator
Grin. the front fender design has been tweaked from previous versions.
Also Read: Maruti Suzuki Launches A Special Edition Of Baleno

The sports coupe rests on 20-inch alloy wheels housed in Pirelli P Zero tires. The highlight is the classic rear which oozes novelty with sleekness matched by few. The taillights run across the length of the posterior and look stunning when on full display. The rear diffusers are massive. Further, diffusers coupled with the circular exhausts protruding from either side are immediate attention grabbers. All in all, the Vantage when in full revs will foremost command utter respect from its on-road counterparts.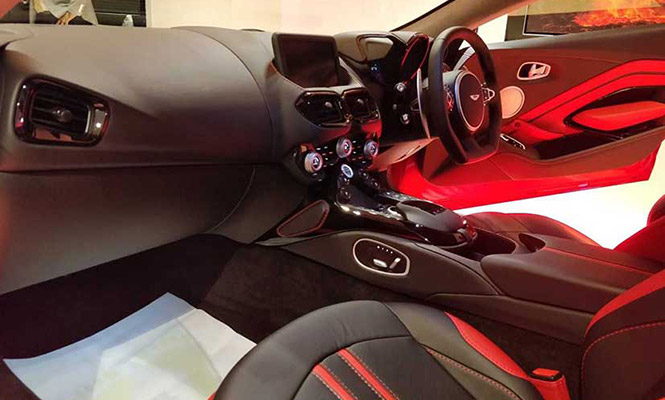 The Cabin
The cabin gets you excited with a host of exotic features. Tailor-made keeping the driver at center stage, it takes cues from the Merc. The infotainment controls and center console in the black themed interior seem to come from the Mercedes-AMG cabin. Overall, there is little to complain and more to devour on as far as comfort and class go.

Under the hood, the Aston Martin Vantage promises great firepower. It houses 4.0-litre, twin-turbo V8 engine that is sourced from the Mercedes- AMG and produces 510hp at 685 Nm of torque. Transmission duties are performed by an eight-speed ZF automatic gearbox. The beast touches 0-100kph in 3.6 seconds and clocks a top speed of 313 kph.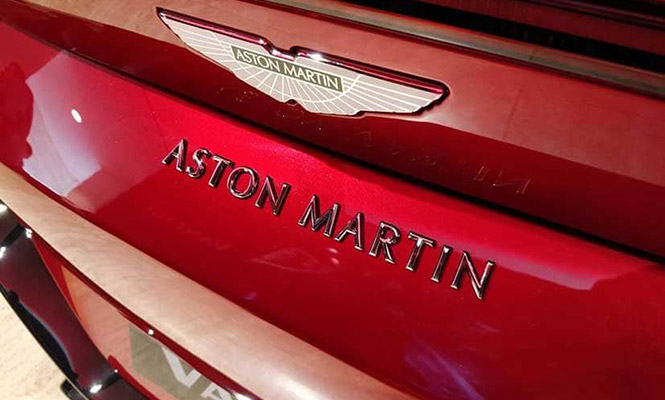 On Indian roads, the Vantage will lock horns with Mercedes-AMG GT and the Porsche 911. Reportedly though, the first installment from the British marque will only include 20 units for the Indian Subcontinent. Deliveries are pegged to commence with the start of the New Year.