The Indian car market is emerging with very fast pace from last half decade. But due to economic crisis and rising fuel prices, car sales are relapsed by about 7% in 2012-13. Rather the compact sedan and SUV section has noticed good evolution this year. So we are introducing the top 3 upcoming SUV to be launched in India by 2014:
1. Maruti Suzuki XA Alpha - Maruti Suzuki declared XA Alpha at the 2012 Auto Expo and by late this year the company is going to launch it. Experts say that XA Alpha will be different from other Maruti cars in terms of looks. We can share some of its designing features. The front is raised by a 5-pore grille with chrome and blue accents which carries the company's logo. Talking about the front lamp, company proclaimed by a 'hawk-eyed' theme. It will be introduced with a 1.4-litre petrol K-series and 1.3-litre Multijet diesel engines.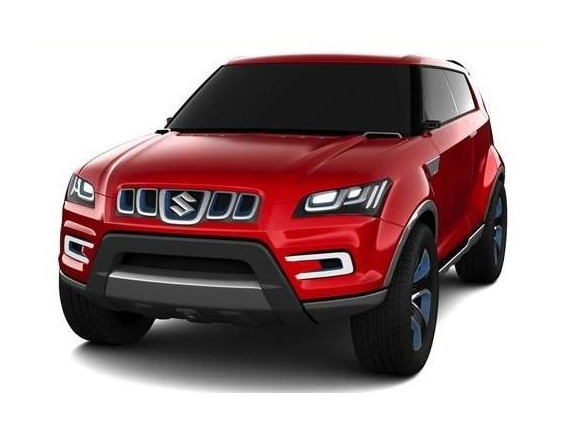 The car is manufactured on the company's bestselling car swift bandstand. This new car will also be launched in 4 wheel drive version that will give an amazing experience of off-road driving. The price of car is assumed to be in the range of 7 to 9 lacs per unit. This decision of company can make a revolution in the field of compact SUV in India. It can give a tough competition to Ecosport and Duster.
2. Honda Jazz SUV (Vezel) - Honda has been working on the Jazz platform for building new Jazz SUV (aka Vezel) that will give India a new compact SUV which will have sporty looks with curves, low roofline and a broad stance. Honda defined it as "Dynamic and sporty, but spacious and functional". This new SUV will be introduced in two versions of petrol and diesel options.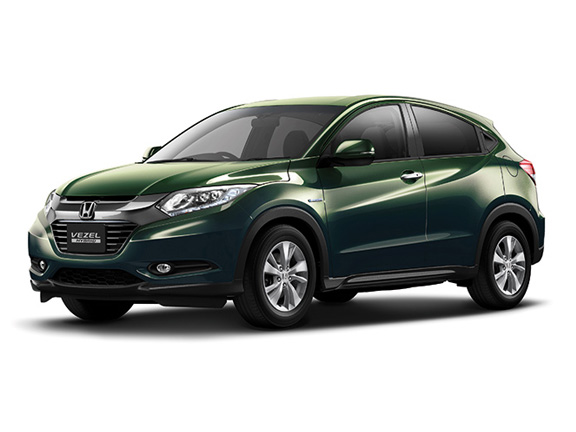 In India Jazz SUV will be available in a 1.5-litre i-VTEC petrol and a 1.5-litre i-DTEC turbo diesel engine which is currently powering Honda Amaze which achieved great success in terms of performance and fuel efficiency. Honda jazz SUV will be 7 seater, and under 4 meter in length, that helps in retrenching the excise duty. With this compact SUV, Honda will again prove the company's philosophy of "Man-Maximum Machine-Minimum".
3. Fiat Punto Avventure - Fiat India is going to launch its crossover version of its flagship hatchback, Punto in India. The Fiat Punto Avventure is perfectly not a compact SUV, but it will try to catch the attention of compact SUV buyers. This Avventure will be on roads by start of 2014. The Punto Avventure's price will be near to Renault's Duster models. It can be a good rival to the new Cross Polo by Volkswagen.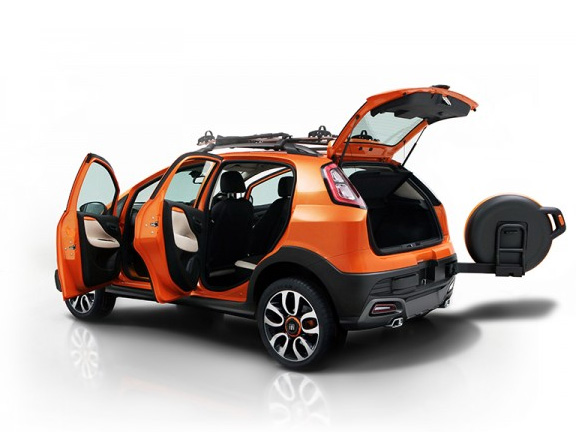 The engine is entangled by the 1.3 litre Multijet diesel engine that will supply 90 BHP power from a 1.4-litre petrol engine. The car will give highest ground clearance.