If we remind the August 2014, then we find ourselves at the center of the fabulous SUV and Sedan cars. Here, the top SUV and Sedan car models with the outstanding features are depicted below.
Tata Zest Sedan
The Indian Multinational car manufacturer, Tata Motor has released its Zest sedan on 12th August 2014 with the glorious perspective that can draw a mass at a scintilla. The motor also includes the convenient interior and it is constructed with the terrific security functions, which adduces the enjoyable journey for the customers. Mechanically, the runabout comprises the engine options for petrol and diesel. Both are powered by the 1.2 litre 16V Revotron and 1.3 litre 16V Quadrajet engine, respectively. All versions of the car deliver the tremendous output alongside the spectacular fuel efficiencies.
Audi A 3 Sedan
The Audi A3 has set up in the market of India on 7th August 2014. The car furnishes the beautiful aspects and the front grille of the vehicle receives some resemblance from its previous models like, A4, A6 and A8. Within the cabin, the motor includes the large volume density and the front seat of the sedan is very spacious, which is different from the rear. A3 is machined with the two engine variants for petrol and diesel. The 1.8 litre TFSI petrol engine and the 2.0 litre TDI diesel engine unify the greatest power output with the stunning mileages.
Volvo XC90 SUV
The Swedish automaker, Volvo has unscrewed its XC90 on 27th August 2014 with the rattling outlook and the cozy interior that furnishes the best amenities for its occupants as well as the driver. The XC90 is the first model of Volvo that has been based on the Scalable Product Architecture and notable, for the first time it has come from the family of Drive- E engine. The motor is engineered with the 2.0 litre four cylinder turbocharged and supercharged engines, which churns out the splendid power alongside the scrumptious fuel efficiencies.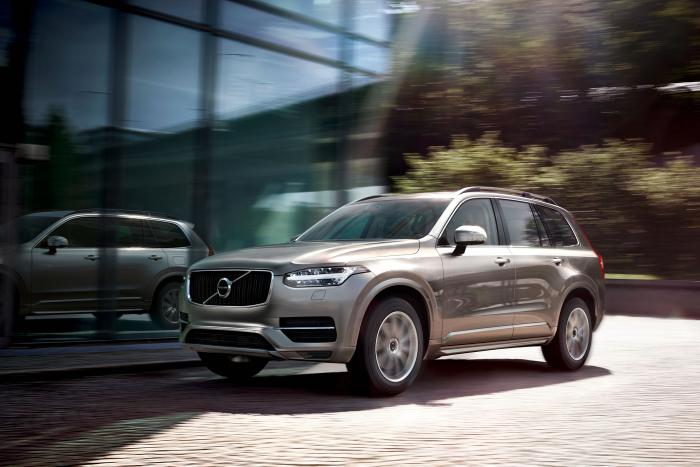 All of the best three models are available in the market at the approximate price of INR 4.64 Lakhs, INR 22.95 Lakhs and INR 56 Lakhs, respectively.