TVS Motors that expected the sales target of 10K Apache RR 310 units in the calendar year 2018, had not been able to attain the set milestone for this only full fairing motorcycle in brand lineup.
Launched in December 2017 at an asking price of INR 2,23,000 ex-showroom, Delhi, the Apache RR310 actually managed to index sales of 5297 units in a complete year. These accounted sales figures are miserably short as compared to the set target in the full year of 2018. Besides, the Introduction of a track specific race-spec 310 version. In December 2018, TVS Motors registered a whopping hike of 180 per cent on year on year sales. However, the decomposed units for the RR 310 were 185 units.
The second lowest recorded monthly sales against 132 units reported in November month. While in October 2018, the sports runner managed to find 425 happy homes. All in all, TVS Apache 310 did not turn out a performer in Q4 of MY18 and register sales of only 742 units, lower than the monthly average company had targeted.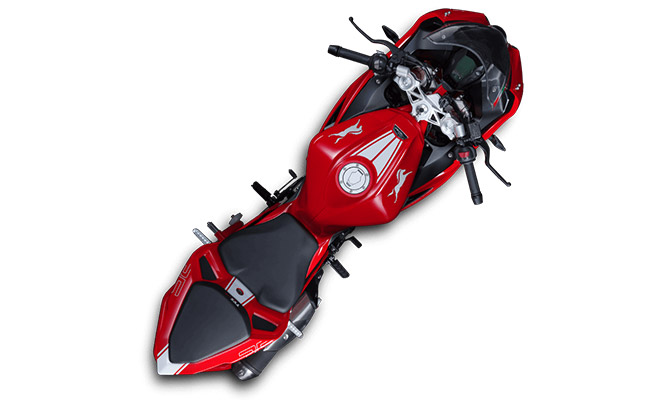 Read Also: TVS Apache RR 310 Delivery Period Varies With Its Color Variants
Through Q3 (July – September) MY18, the company sold out 1,044 units with an average sales of 350 units in a month. The accounted sales for July were 351 units, for August-343 units while in Sept of 2018 was 350 units. Through Q2 (April to June) MY18, the company rolled out 1933 units of RR310. Out of which, the highest of 862 units in April, 595 units in May and the remaining 476 units in the month of June. The second most sales for RR310 was accounted in the Q1 of MY2018 (January – March) at 1578 units. Wherein, in January, the company reported sales of 242 units that increased in February and touched 353 units figures and was at the peak in the year in March month with disposed 983 units.
Calculatingly, the automaker sold out 3,511 units in the first half (H1)of year and 1786 units in the second half (H2) of 2018.