Swedish auto major has always been known for introducing most advanced and convenient facilities with its car lineup. Doing the same, this time it has come up with an interesting feature that will help the car owner to speak with their business partners right at the moment. Calling it an industry first in-car productivity, the auto giant has announced that Microsoft's Skype for business will be added to its 90 series models which include XC90, V90 and S90.

"We've all been there. Sitting in the car trying to join a conference call. You either fumble with or drop your phone while trying to connect or you forget the long pin code to join," said, Anders Tylman-Mikiewicz, Volvo Vice President for Consumer Connectivity Services. "It's not the best way to start an important call in the car. On top of all that your attention is not where it should be – on the road. With the addition of Skype for Business all that goes away."

The integration will allow owners to not only view their upcoming meetings and other participants details, but also let them avail the service of making business calls (not video calls) with a single click through the large centre display.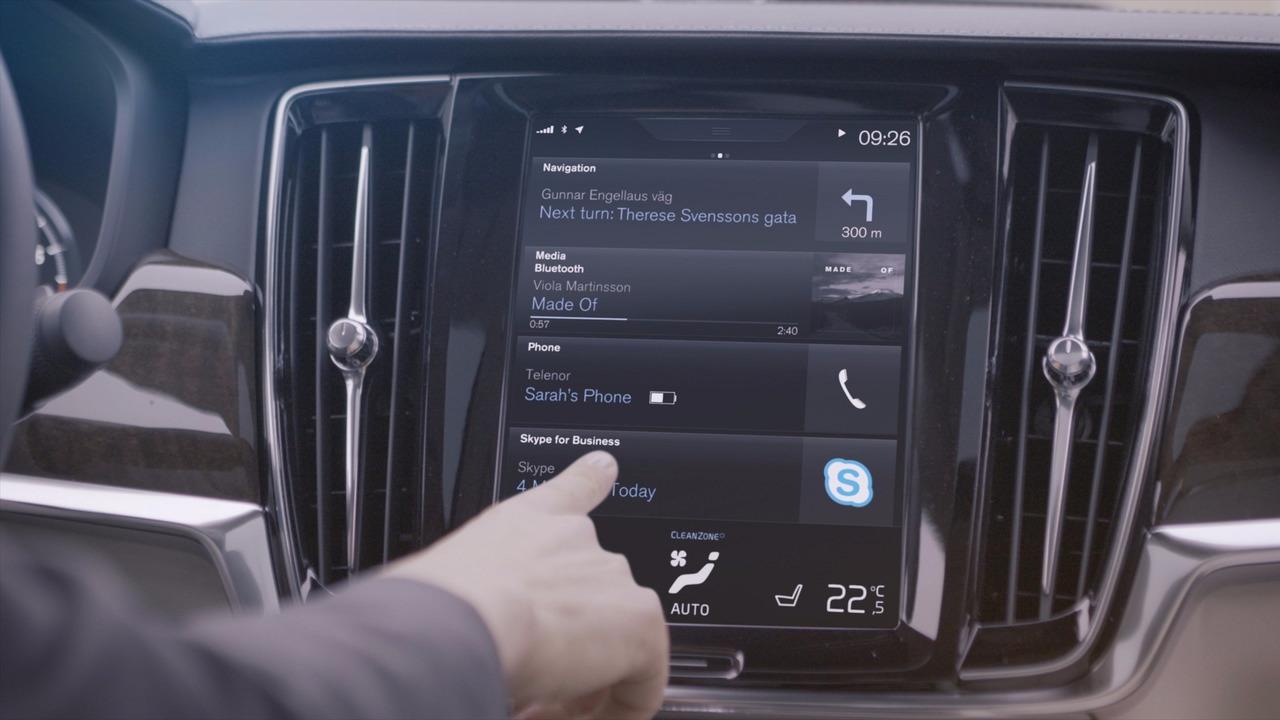 "Skype for Business represents another big step forward for our in-car connectivity and communication offer," Tylman-Mikiewicz added. "With the dawn of autonomous cars we see a future where flexible in-car productivity tools will enable people to reduce time spent in the office. This is just the beginning of a completely new way of looking at how we spend time in the car."

Under this partnership with Microsoft, Volvo is exploring the possibilities of using Cortana, the tech company's intelligent personal assistant to add seamless voice recognition and contextual insights to support peoples' daily lives.