Yamaha Yard Built has really come-up with provocative retro style custom options for those who are a sole fan of retro-styled motorcycles. This time it has accompanied with an Italian shop named as Deus Ex Machina and the motorcycle which has gone under the project is very well-known Yamaha XV950 cruiser. Carrying a thought-provoking look, the Yamaha XV950 D-Side Custom motorcycle can also be said as a perfect blend of practicality, soberness and relaxing. Making its appearance all across the United States, the Yamaha Yard Built program will also be providing the actual modding kits to those who own this retro-styled custom motorcycle.
See Also:- Yamaha XV950 Racer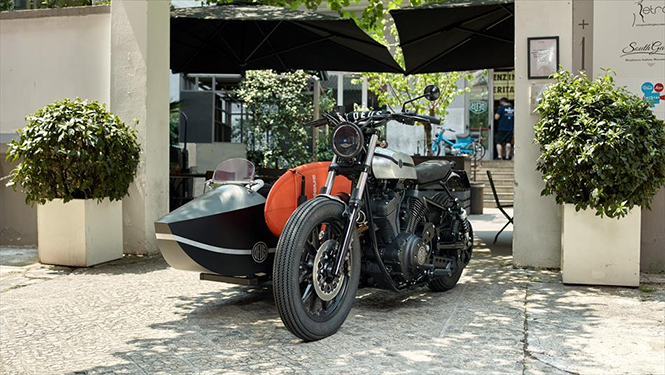 Detailing about the cosmetic features acquired by Yamaha XV950 D-Side Surf Custom Sidecar, the Deus Ex Machina has given a spectacular look to the motorcycle by accompanying a sidecar, that too without touching a sole cut of original XV950 model. To customize the D-Side Surf sidecar, Deus Ex Machina has used aluminum tank and fenders, whereas the rear sub-frame has been given an option to raise the seat according to requirement. Custom-maker has used Alcantara leather to fabricate the D-Side's seat.
The handcrafted aluminum air intake and motocross handlebars added a pinch of some more spices to the motorcycle. An SC-Project exhaust system and Motogadget speedo are some of the aftermarket work acquired Yamaha XV950 D-Side. The sidecar is carrying a steampunk retro-styled shape, while the Kaos design paint scheme perfectly matches up with the theme given to this motorcycle.
See Also:- Yamaha Yard Built Faster Sons MT-07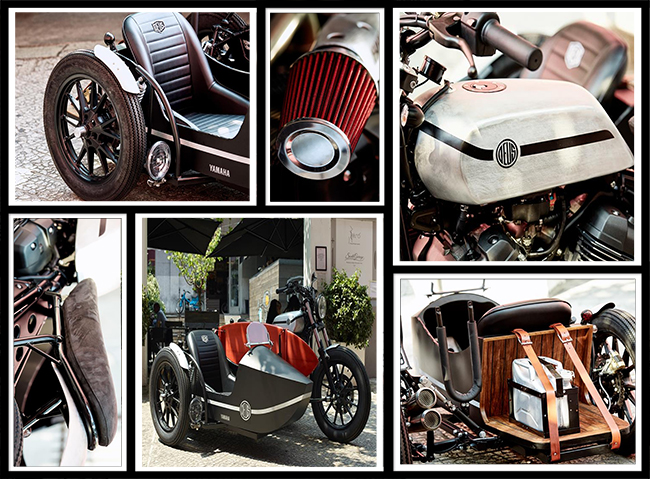 Custom-maker has also given space for the optional surfboard, which can be placed in between the motorcycle and sidecar. Yamaha XV950 D-Side Surf sidecar gives you several options to enjoy your ride over it, such as enjoying solo riding along with your partner sitting in the sidecar and moreover going for a surf ride.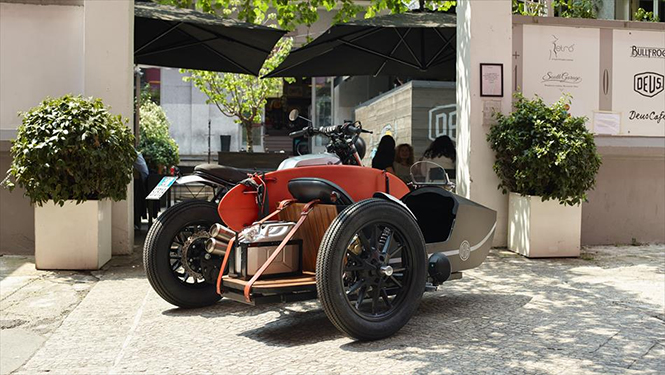 Deus Ex Machina will be offering the custom built Yamaha XV950 D-Side Surf sidecar in two variants, i.e. one with full side car kit and another one would be the motorcycle along with modding parts kit. To know more about the availability and pricing of this customized Yamaha XV950 D-Side surf sidecar, visit deuscustoms.com.