It's become common since the camera has started going more professional and more advanced with multiple capability. Today's cameras aren't just a camera for capturing stills. They can meet with the purpose of video recording too. Today's Mirrorless and DSLRs have expanded the usability of theses photo-capturing devices by adding video recording option for videographers.
Well, you have seen several cameras with this multi-functionality, but Cannon's recently launched camera device will captivate you with its unique design and built. We are talking about Cannon XC10. Its distinctiveness can be seen in its feature of 4K video recording. So, calling it just a camera wouldn't be appropriate. Its ergonomics tells us to keep it in convergence product category.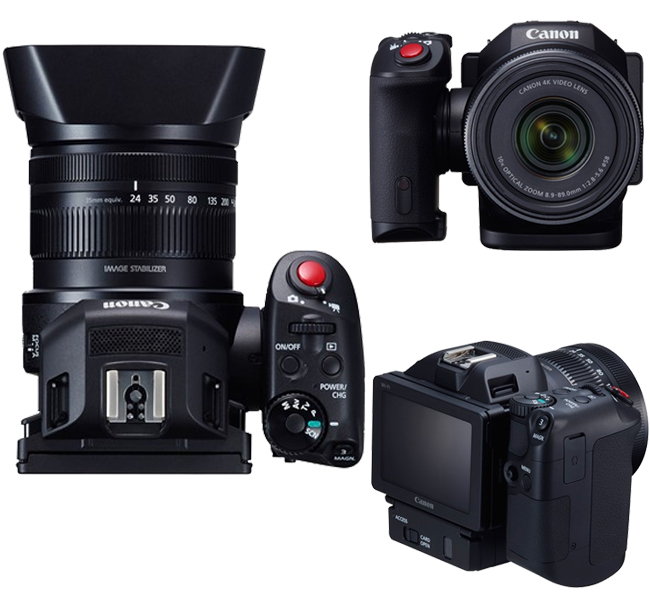 Capturing 12MP still images from 1-inch sensor doesn't seem as productive as a photography addict wants. But, this camcorder has the sportsmanship to entice multimedia professionals with its 4K video shooting capability. Its ISO range is sensible enough to reach upto 20,000. Continuous AF mode, built-in 24-240mm F2.8-5.6 zoom which is optically stabilized, fast motion recording are few more to make it a gadget for media professionals.
It looks compact with its 4.9 x 4 x 4.8 inches dimension. Its exposure mode dial reminds the Cannon's EOS range of devices. T looks more traditional with physical zoom and focus rings. This tiny cam gets bigger when attaches to the clip-on loupe-style viewfinder and lens hood. Microphone grille on the top-plate, switch around the shutter button for stills or video mode give it a complete new definition in imager industry. USB and Wi-Fi connectivity, headphone jack, HDMI 1.4 port, built-in neutral density filter, and DC power are also there.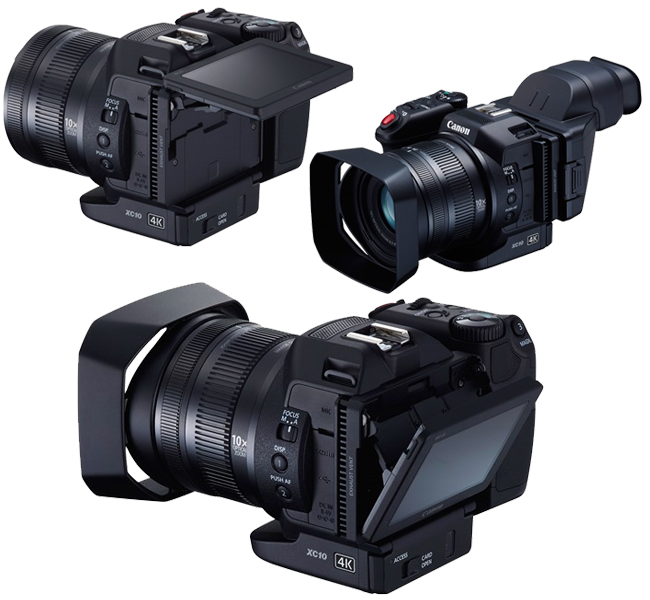 Canon XC10 has sound grip which can rotate upto 90 degrees forwards or back for proper handling. EOS-style air vent is also there for cooling purpose. You can shoot 305Mbps 4K video or 12-megapixel still photos in dynamic range of 12 stops. XC10 is packed with a LP-E6N battery and compatible with company's Speedlite flashguns. It shoots 4K video at 30fps while 1080p video can shoot at 60fps.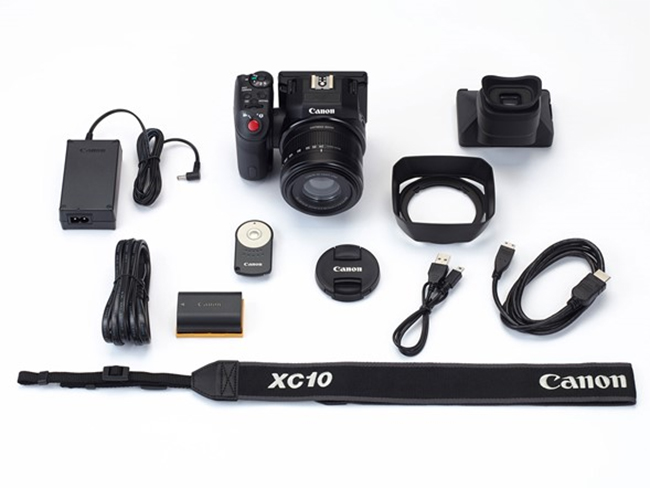 Eventually, Canon XC10 is big enough to done professional stuff and compact enough too for mounting it on a drone. It does clearly speculate that company has tried to make it a ubiquitous camera device with affordable price of $2,500. Well, all will come in lights after its launch in June 2015.