Leica, the German camera manufacturer, in order to upgrade its M series of Digital camera, launched its all new M10 shooter. The new camera is blessed with a compact design language, and will be a new milestone to the 'ongoing history of company's M photography' said the company. It will be available with a price tag of USD 6,495 (Rs 4,42,500 approx) from Thursday in limited quantities.
As for the specifications, the Leica M10 features an all new 24-megapixel full-frame CMOS sensor along with a spectacular dynamic range, better sharpness, contrast rendition and finest resolution, which will provide you a classy photography experience. Moreover, the sensor is covered up by a glass cover plate, which plays the role of an infrared cut-off filter, that helps in removing the undesirable refraction of light rays by additional layers of glass.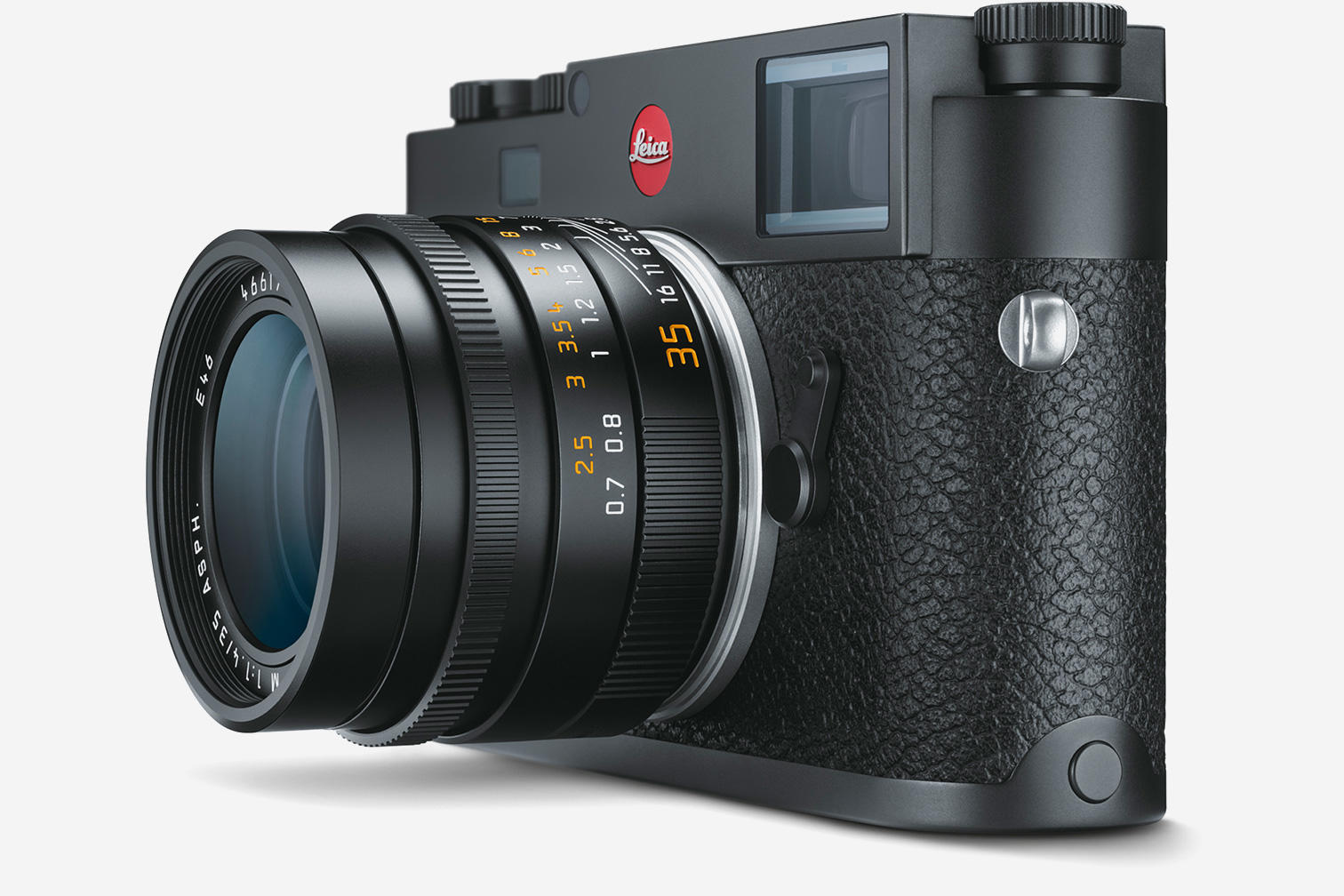 Leica, in its press release, said, "The omission of a low-pass filter also ensures that the Leica M10 delivers maximum sharpness. This leads to significantly better imaging results, especially in the case of wide-angles and very fast lenses." In order to improve night photography, the company has also increased the ISO sensitivity range to the values between ISO 100 and 50,000.
The most attractive part of the camera is its ergonomic design, which makes it a handy gadget to use. It is just 33.75mm wide, which is a total of 4mm less than its predecessor the Leica M240, making it the slimmest camera of M series. Furthermore, a rangefinder has also been introduced by the company in the camera, which has been updated to improve the view of the subject, where the magnification factor has been increased to 0.73 and the field of view has been enlarged by 30 percent.
Coming next to the image processing part of the camera, it has the latest Maestro II image processor, coupled with a 24-megapixel sensor to deliver an advanced photography experience. The M10 is also blessed with 2GB of buffer memory along with a burst mode, which gives the ability to shoot five frames per second. A loupe function has also been given in the camera for an improved assessment of sharpness.
The new offering by the company also features some integral buttons, which helps to operate the camera with ease. At the rear side, only, a joystick along with three buttons (Play, Live View and Menu) are given to control or operate the camera. On the top, there is an ISO setting dial for manual adjustments along with Aperture, Focus, and Shutter Speed controls. It also packs Wi-Fi connectivity, which helps in sharing pictures and videos to other iOS or Android devices, the pictures can also be shared on any social media via the camera itself. Moreover, it can also be controlled via any smartphone, by which you can take pictures without even bothering any other person to take the snaps.
Oliver Kaltner, CEO Leica Camera AG, explains about the camera, "The Leica M is the heart, the backbone and the soul of Leica Camera. In this, the innovative camera and its concentration on the functions essential to photography set new standards, while its exceptionally lean handling concept takes us a further step towards absolute perfection."