Range of Nikon's Mirrorless camera has grown up by adding a new name in its 1 series, the J5. Its entry-level DSLR and high-end DSLRs are the prime sustenance of this Japanese juggernaut, but it doesn't mean that point and shoot and mirrorless cameras can be ignored. Nikon 1 J5 though follows its elder cousins in design with the same traditional built which you can't say old in anyway. Its compact and retro design makes its alluring enough with interchangeable lens and high-resolution LCD.
However, DSLRs will bring most of the business for the manufacturer, but its 1-series mirrorless cameras have always been loved by people with their premium features, quality and affordable price range. The Nikon V3 is the best among this series with very high-end specs. This new imaging device in 1's midrange segment has come out with several new enhanced features and tweaks than its elder cousins.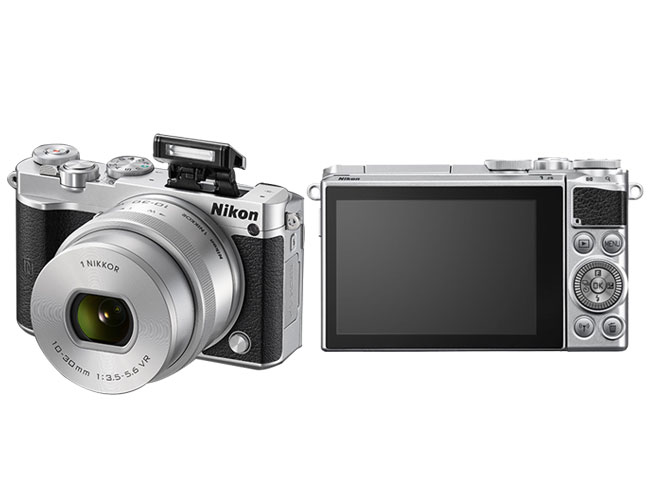 It has appealing built which has got enhanced with faux leather. For speedy performance with high image quality, the maker uses CX-mount lenses and 1"-type sensor which has 2.7 times crop factor which increase depth of field. It comes in three colors- silver/black, silver/white, and all black.
The improvement you can see in its sensor which has bumped from 18.4MP of Nikon J4 to 20.8MP. Image processing engine is also improved with Expeed 5A. It functions perfectly to provide best imaging result at 20 fps with continuous focus, or 60 fps with single focus. VFI CMOS sensor, ISO range of 1600 to 12,800, and Hybrid Autofocus are still there. However, the autofocus offers 171 contrast-detect and 105 phase-detect points. It makes the photography brilliant while the subject is moving. The next alluring part is its pop-up flash which has 5m range at ISO 100.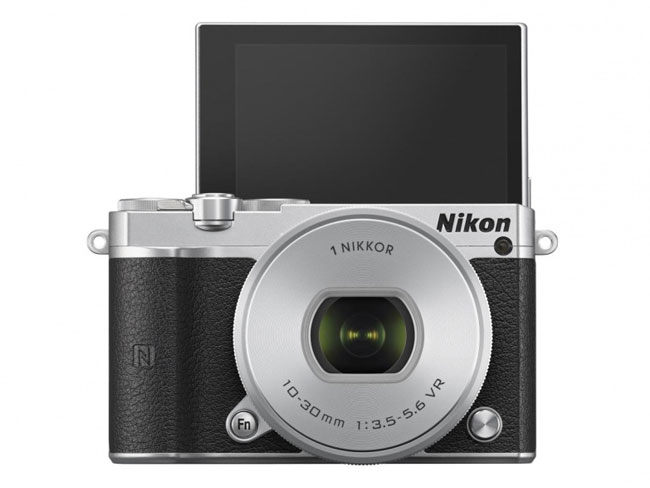 Manufacturer has not forgotten today's selfie craze and blessed the device with a 3-inch display that can tilt upto 180 degree. Self-Portrait mode is also there which allow you to take the selfir by tapping the touch display. Wi-Fi and NFC support are also there to connect your smartphone with your camera to transfer images and videos. It has microSD slot, micro-HDMI and USB port.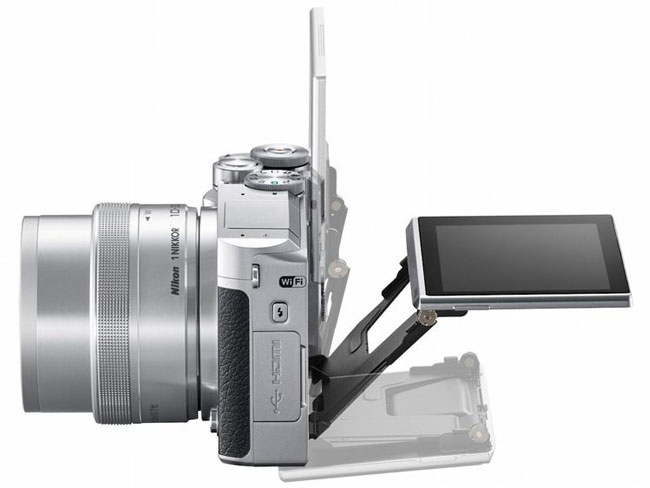 Nikon 1 J5 features an old-patterned PASM dial which let users to set the exposure and make adjustments. 4K videos can also be recorded on the device, but at 15fps only. It can also record 1080p videos at 30 or 60fps. It also has 120fps, but works only for 720p recording.
Its four-way controller gives retro feel which opens feature menu after pressing it. Using it, one can go back in the old world and can experience the manual setting adjustment.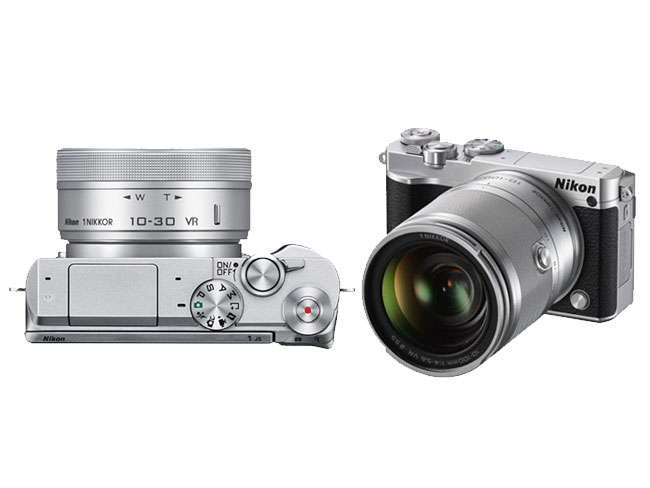 Nikon has set the base price of J5 at $499 with 10-30mm f/3.5-5.6 lens, while the double-lens kit with 30-110mm f/3.8-5.6 zoom lens will cost $749.95 which is enticingly attractive price tag given by the gargantuan. The same camera with 10-100mm f/4-5.6 lens can also be purchased by spending few more bucks i.e. $1,049.95. We hope that all these bells and whistles would be enough to strike your fancy then you should wait few more time as Nikon 1 J5 is on the way with its pizzazz.