Olympus has come-up with a magnificent compact camera, which works as a boon for the night time photographers. The imaging device manufacturer has introduced a new successor in its well-famed Stylus SH Series of compact cameras. The newly inaugurated compact camera is named as Olympus Stylus SH-2. Although, the Stylus SH-2 doesn't differ much from the Stylus SH-1 in terms of their bone marrow, i.e. basic technical features; the only thing making it different from its predecessor is the Nightscape mode offered by the manufacturer in order to enrich and compliment the nigh-time photography.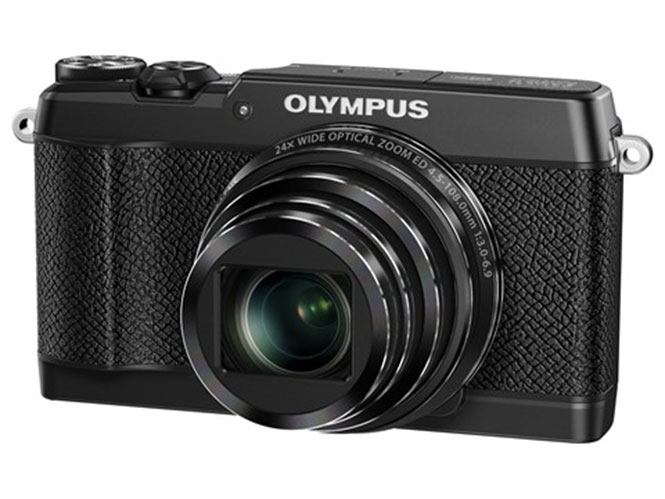 On the top of everything, the Olympus Stylus SH-2 has acquired a number of similar features from the elder version. The SH-2 is featuring 1/2.3 inch 16-MegaPixel BSI CMOS sensor and 5-axis image stabilization. With the 24x optical zoom lens, you can undergo the Super-Telephoto experience by adjusting 25mm wide-angle up to 600mm telephoto. Apart from this, the newly introduced camera is also featuring a Tele-macro functionality to capture macro images from a distance of up to 40cm. The Olympus Stylus SH-2 allows you to capture 1080/60p videos with the help of 460k dot resolution touch screen display.
See Also:- Olympus Stylus Cameras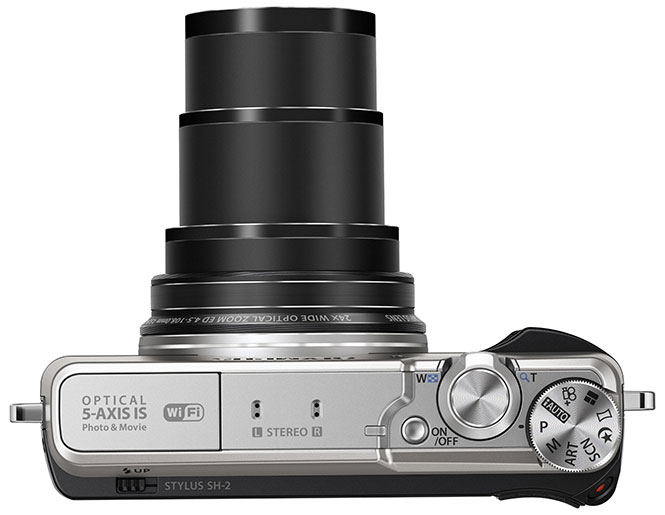 Being a compact Point-and-shoot camera, the Olympus Stylus SH-2 is blessed with multiple new features, which lacks in the Stylus SH-1. The Stylus SH-2 gives you more option to enhance your Tele-photo photography such as Raw Support, Nightscape and time-lapse movie modes. The Nightscape modes are divided in various sub-segments such as Night + Portrait, Night Scene, Fireworks and the most attractive one is Live Composite and Hand-Held Starlight. The 'Live Composite' feature of Nightscape allows you to capture properly exposed images of fireworks, star trails, etc.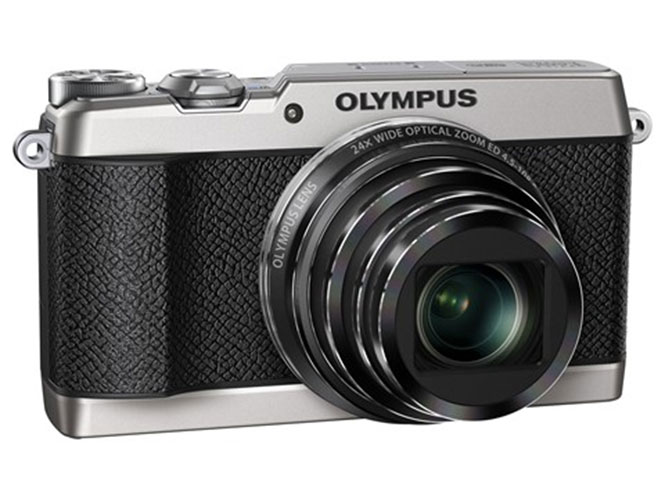 Coming to the connectivity options, the Olympus Stylus SH-2 provides you a QR code to scan displayed on the touch-screen, allowing you to sync the images and videos in iOS and Android devices. The firm is offering two paint finish for the compact camera; Black with Silver and Black with Black. If you are looking to buy the Olympus Stylus SH-2, you need to wait till next month. The firm will be making its availability from the starting of April carrying a price tag of $399.99 in United States.