After getting booming sales of the Xiaomi smartphones over the Flipkart in the country, the Chinese electronics manufacturer has now come up with its amazing snapper. The Xiaomi has showcased its all new Yi Action Camera for the budget conscious customers. At the ongoing Mobile World Congress, the firm has displayed this amazing device, which will be battling with the newly introduced GoPro Hero. Loaded with incredible features and simple design, the top cherry over the cake is that it is priced at just CNY 399 or 130 USD (Approx Rs 4000), making it the first choice for the entry-level users.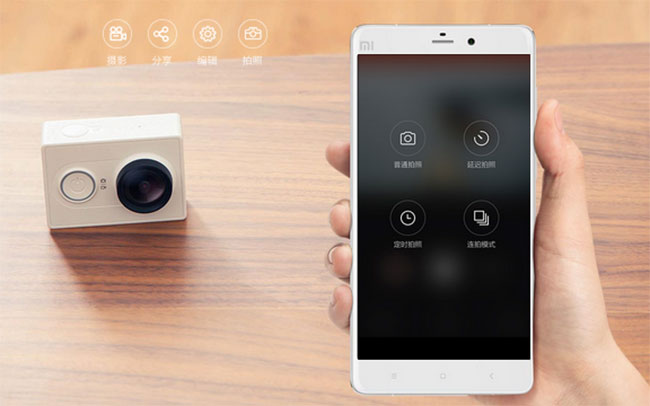 Technically, the Xiaomi Yi Action camera is packed with a 16-megapixel Sony Exmor R BSI CMOS sensor, which is capable to capture video at 1080p (60 frames per second). Comparing it with the GoPro Hero, it captivates more memory of 64 GB built-in, light weight at 72 grams and a long lasting battery. Talking about the paper work, it is defeating the GoPro Hero, which is capable to record a 1080p video at 30 frames per second with the help of 5 mega-pixel camera. Alike the GoPro Hero, the Xiaomi Yi Action camera could be able to take a plunge of 40 meters underwater. So, taking your Xiaomi Yi Action Camera near water is not at all a bad idea.
See Also:- Xiaomi Mi4 Unwrapped in India

Xiaomi Yi Action camera is offered carrying a 170 degree wider viewing angle, where the GoPro Hero lacks with 155-degree angle. The other delightful features equipped by the newly showcased action camera are digital-image stabilization, built-in Wi-Fi integrating with smartphone remotely and 3D noise reduction. With the help of smartphone app, one could be able to control the camera remotely and can also edit and share the newly snapped footage or image.
See Also:- Compare it with GoPro Hero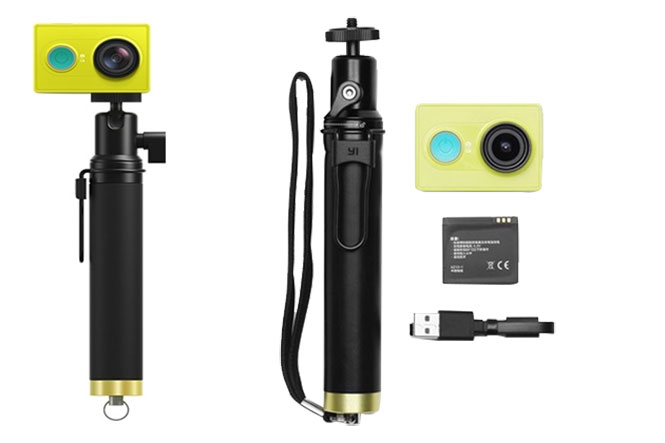 The Xiaomi will be offering the Yi Action Camera in two variants. The base or body will cost you $65 and the second variant will be offered with a color option of White or Olive body color along with a privately owned Selfie-stick carrying a price tag of $80. The second variant could be mounted anywhere, as the firm has termed it as Travel Edition. The one thing which it missed out while comparing with the GoPro Hero is the Camera case. It doesn't host a proprietary camera case, so you need to get it by yourself.
Primarily, the Xiaomi Yi Action camera will go on sale in the Chinese market only with the aforementioned price tags. Let's see when it will be making its way towards our country.