Now Being Partnered with Intel, Dell has exhibited the world's thinnest tablet, Venue 8 7840 at Intel Developers Conference 2014 that was held in San Francisco. Notably, Chief Operating Officer of the firm, Michael Dell has proclaimed about this new successor in 7000 line-up, which has been wrapped off to take the Android tablet segment by storm as well as to allure the gadget-loving community.
However, people are still gaga over Apple's newly launched products, but proudly being labeled as most slender gadget in the space of smart devices, Venue 8 7840 has made its first with glimpse with jaw-dropping technologies. In particular, the device has been showcased at the ledges of the show with its just 6mm thickness that is even lesser than Sony's 6.4mm Z2 tablet.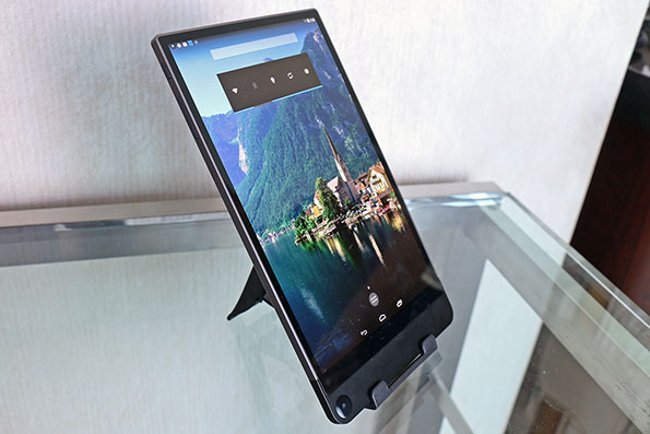 Fettering out some specs of this recently unveiled device, which is elegant with a 8.4-inch edge-to-edge OLED touch screen display alongside an aluminum gun-metal framework. The tablet delivers pixel resolution of 2560X1600p and pixel density of 359 ppi, which might arrive as a better competitor of Samsung Galaxy Tab S.
Specifically, device is armed with four snappers, where one is 2MP front shooter and three 8-megapixel cameras clubbed on its back panel. Here, two rear sensors features Intel's RealSense 3D picture processing technology. It is worth to mention that RealSense Snapshot Depth webcam can beat HTC One (M8) imaging, which enable real-time depth sensing to capture extensive information related to an image.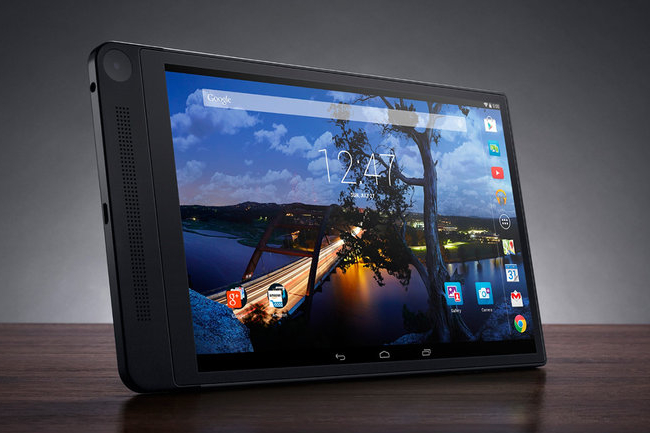 Moreover, the gadget is clubbed with quad core 2.33GHz Intel "Moorefield" Atom processor and power packed with Android KitKat 4.4 operating system. On the connectivity front, apart from Wi-Fi option the tablet is capable to provide LTE speeds up to 300mbp with its Intel XMM 7260 LTE modem, which has been fastened in its shell.
In the term of storage, Dell Venue 8 7840 is expected to be commenced with 2 or 3 GB of RAM and 16GB or 32GB drive that will be surly expandable via micro SD card. As of now, the gadget has not received any word regarding the availability and pricing details, but it has been envisaged to be unlatched at the American marketplace in holiday season after this year.