HP has just made the world surprised with its new Computer which you will never be imagined in your dream. Company's latest creative invention has come to knock your socks off with its miraculous and phantasmagorical device, dubbed Sprout. No need of keyboards and mouse anymore for this system, as it will interact with screen using Touchpad Mat. In simple words, we can call this system a Double Touchscreen All-in-one PC.
Essential Parts of HP Sprout
A 23-inch traditional touchscreen display, a 20-inch Touch mat for interacting and projecting non-animated objects or 3D objects, and a projector hanging over the monitor like a lamp; these are the main parts of this kooky device. The projector itself is equipped with three camera systems, Intel's RealSense 3D camera, a 14.6-megapixel high-resolution camera and an LED desk lamp. A PC which is designed for artists and professionals comes bundled with a 3D scanner and a 3D printer to scan and print 3D or 2D physical objects respectively. Stylus is also there to make you creativity more effective by writing texts or drawing anything.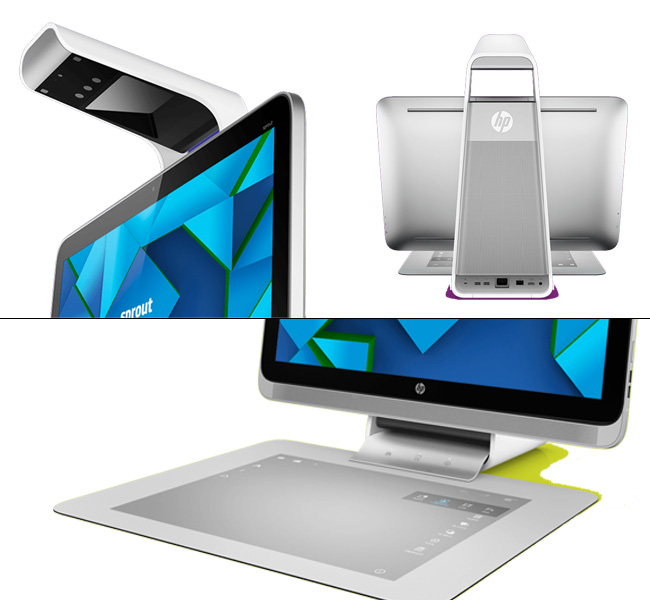 What it can do and How?
As the device is specially designed and developed for creative people so it is loaded with extravagant creative features. You can place any object on the Touch mat and it will projected on the monitor in 3D form. You can also customize to add creativity in it.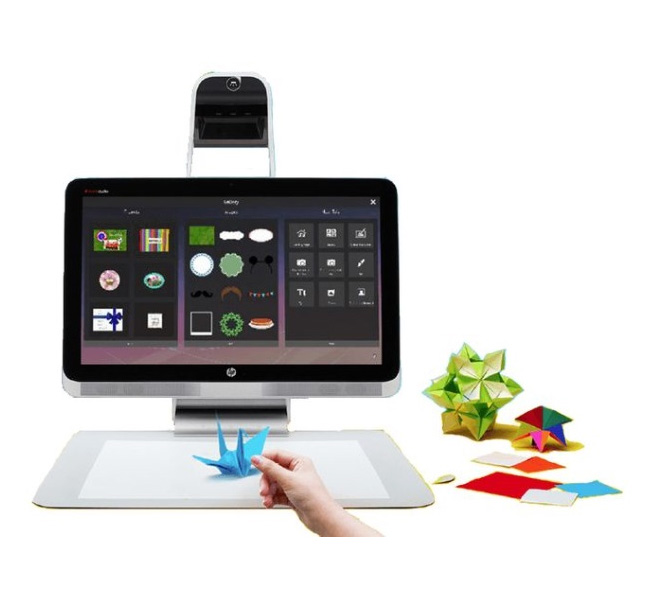 Combining two or more images can also be done by HP Sprout. Simply put objects on touchpad and replicate it on monitor. 2D objects can also be scanned and created by this system. Like you can scan a book using the 3D scanner and then edit the text and change it also. You can also put this in some other object to create another new image. Making collage and capturing picture can also be done by this miraculous device using camera systems in projector and then you can add more objects or customize the image as you need.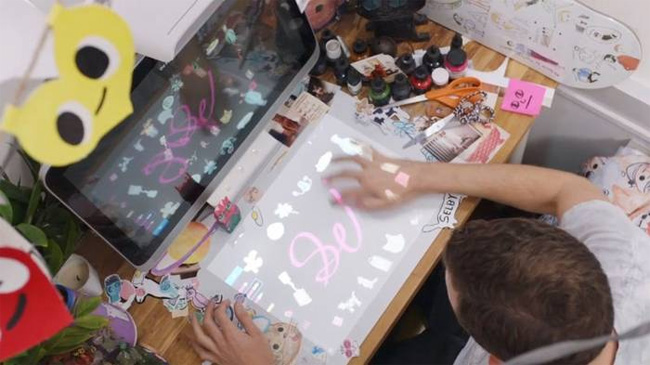 Innards of HP's Marvelous Double Touchscreen All-in-one PC
It is based on Windows 8.1 OS and has 1920×1080 pixels screen resolution. It takes the power from Intel's Core i7-4790S processor. The compelling Nvidia GeForce GT 745A GPU blesses it with incredible graphics result. On the other side, the 8GB DDR3 RAM also leaves its impact wonderfully.
This Computer system will hit the market on November 9 at $1,899.99. However, it has already been listed on Company website with full specification list and features. HP Sprout will sell via Best Buy stores, 30 Microsoft stores and HP's website only.