Every other electronics and telecommunication firm has come-up with something really new at the ongoing International Consumer Electronics Show, 2015. The world's most popular electronic show is taking place at the Las Vegas, in the state of Nevada, United States. On Monday morning, the HP, the globe's well-known PC manufacturer has made the biggest announcement related to the consumer PC world. The announcement includes the introduction of two new pocket-sized desktop computers named as Stream Mini and Pavilion Mini.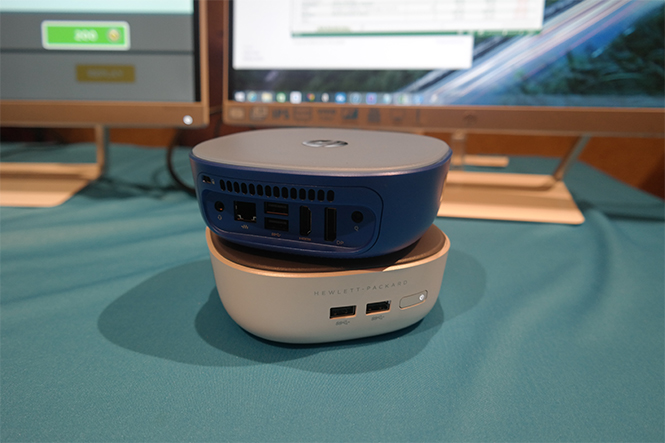 Well, it seems like HP has come-up with an all new idea of diminishing its huge sized PC's with its newly introduced palm sized CPU's. Getting into the details of the puck-sized lately announced PC's, the HP Stream Mini is featuring Windows 8.1 and comes along with an Intel Celeron processor (1.4 GHz, 2 cores)carrying 2GB or 4GB of RAM. It also offers 32 GB of SD storage and 200 GB of Microsoft OneDrive storage space, valid for two years. It just weighs only 0.72 kgs.
See Also:- HP Computers and Laptops in India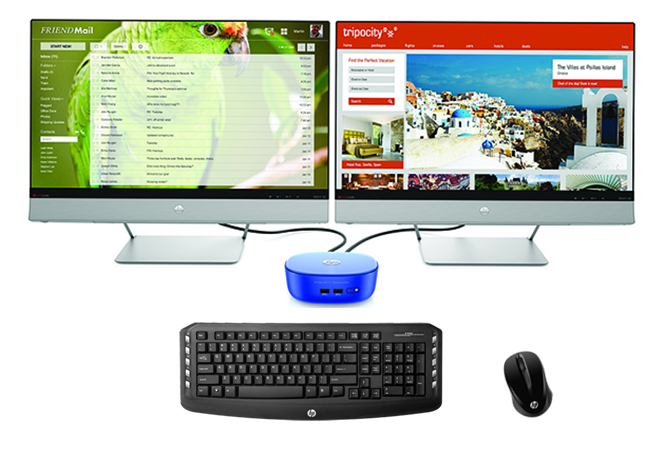 Moving towards the HP Pavilion Mini PC, it is powered by a 1.7 GHz Intel Pentium along with 4GB of RAM and providing storage space of up to 500 GB 7200 RPM hard drive. And, another version features a 1.9 GHz Intel Core i3 processor, 8 GB of RAM and up to 1TB of storage space. Both the versions are being offered with Windows 8.1 operating system. It comes along with an HDMI port, Display Port, Bluetooth 4.0, Audio Jack, SD Card reader and supports dual monitor functionality.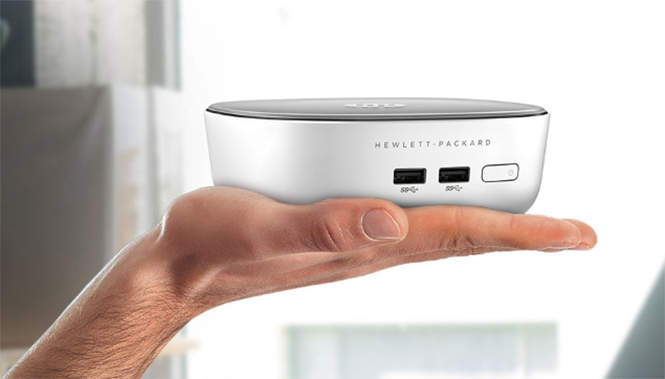 The HP Stream Mini is available carrying a price tag of $180. The HP Pavilion Mini with Intel Pentium is available at $319.99 and the Intel Core i3 processor costs $449.99. Both the newly introduced PC's are exclusively available on maker's online store starting from 14th January, 2015 and will also be available in HP's stores by the second week of February. Along with the purchase of any of these pocket-sized CPU's, the customers will be offered with a $25 gift card for the Windows Store.