The biggest contender of Apple's iPad Air 2 has set its root in tech world to show its competency with enormous size and skinny profile. Yes, the tech gargantuan Sony has hasten to launch its products in Xperia Z range. After horde of Z in a year, company has dropped the Xperia Z4 smartphone launch and brought Xperia Z4 Tablet at Mobile World Congress 2015, Barcelona.
The mammoth in size with 10.1-inch IPS display that is designed to offer 2K (2560 x 1600 pixels) screen resolution with pixel density of 300ppi. The Xperia Z2 Tablet looks identical in aesthetic as its predecessor Xperia Z2 Tablet. However, there are lots of things which have been situated inside the slate are different.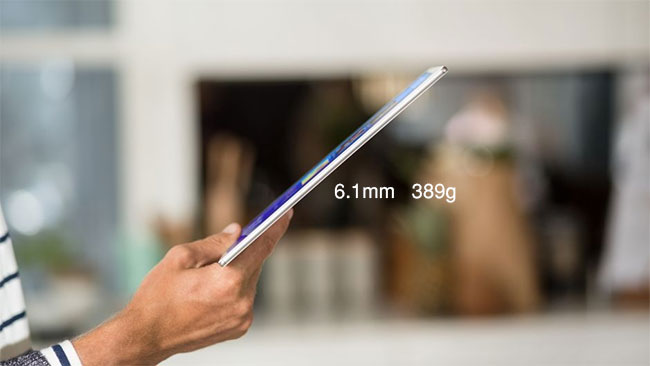 To reminiscent the feel of iPad Air 2, the company has made it 6.1mm sleek and has adorned the display with Sony's Triluminos technology and X-Reality Mobile engine. The redemption in this slate is what grabs us toward it – the removal of cap on the charging port. The cap was the essential part of Sony's Xperia devices in early age which has finally been removed as the new device comes with IP68-certificate. This certification will protect the device while drown under 1.5m deep water upto 30 minutes.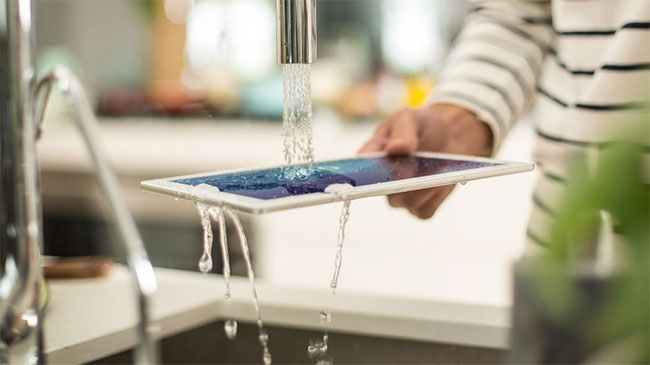 The splendid feature is its Android 5.0 Lollipop platform support which is enough to describe the pizzazz of this new Xperia tablet, working along with Xperia launcher. Another in this pipeline as bells and whistles is Qualcomm's octa-core Snapdragon 810 chipset, the best to boast the device's performance along with 3GB RAM. If you are thinking that these are the compelling features of Xperia Z4 Tablet, then give a stop to your thoughts. The company has tried to entice customers by bundling it with a Bluetooth keyboard and Microsoft's Office productivity suite. However, they can be seen creating boondoggle, but say anything about these specifics are hard until take a hand-on.
It will hit the market shelves with two variants (the one with Wi-Fi and another with LTE), each dipped in Black and White color. Specifics of this device include 8.1MP rear camera and 5.1MP front camera, 32GB internal storage, microSD card slot, and 6000mAh battery (claimed to deliver 17 hours of video playback without charging).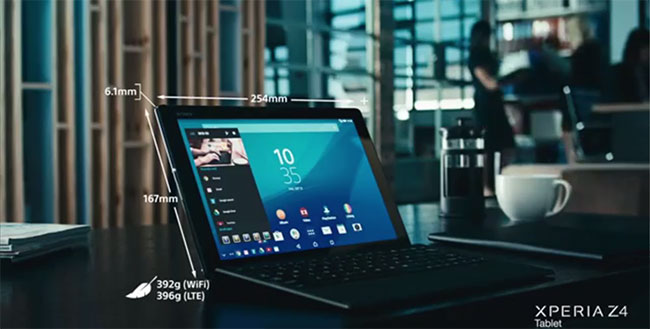 Additional BKB50 keyboard is capable to turn your tablet into a mini laptop which runs on Android platform; quite different and unique. To make an Android tablet easy to use while using with a keyboard, company has developed a launcher and added some shortcuts along with Microsoft's Office suite as mentioned above. There is no word on the pricing, but it is said that both Wi-Fi and LTE variant will make their debut in global market this year in June.
News Source: Engadget.com