To disseminate the emerging segment of hybrid devices, Swipe has added a brand-new 2-in-1 gadget, which has been baptized as Ultimate Tab 3G. Apparently, newly-launched Tablet-Laptop hybrid is a revamped version of Swipe Ultimate, which had been introduced in November last year.
Here, Founder & CEO of corporation, Shripal Gandhi has stated that firm's novel creation has been comprised with powerful internal hardwares to deliver the best computing-experience among consumers at an affordable value as well as to keep pace with the lifestyle of tech-savvy folks.
Powered by Windows 8.1, device comes with a detachable magnetic keyboard, whereby people can use it as a laptop or a tablet just like its predecessor. Memory-wise, company's novel scion is arrayed with 2GB RAM alongside 32GB of internal storage, but its maximum storage capacity has not been mentioned yet.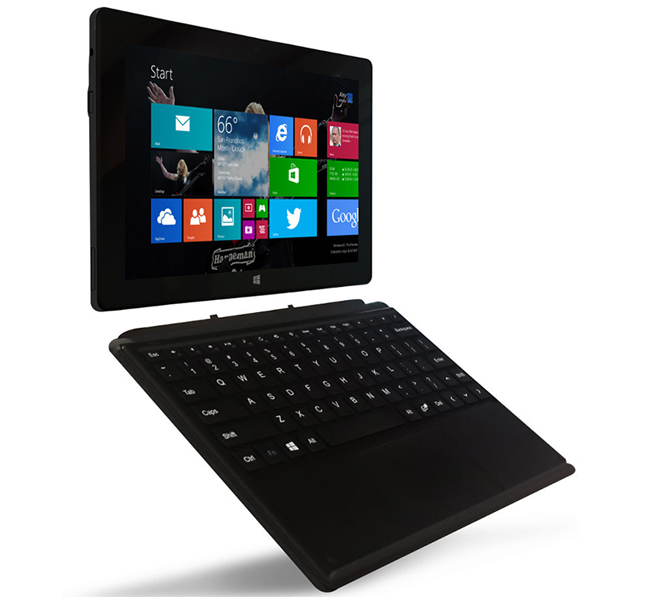 The handheld bears a 10.1-inch XWVGA multi-touch IPS display with Zero Air Gap technology, which confers a pixel resolution of 1280x800p. On imaging front, Ultimate Tab 3G is decked with a 5-megapixel auto focus primary camera along with a 2-megapixel front shooter.
The inclusion of a speedy 1.33GHz quad-core Intel Atom Z3735F processor and a promising 7000mAh battery make this machine quite efficient and powerful. Here, its dimension of 256.4x171x9.5mm also do reminiscent of the original model.
However, all of the above specifications are identical to device's older sibling, but incorporation of inbuilt 3G connectivity support via a SIM card and a direct USB 3.0 port make it superior to earlier variant. Moreover, Tab 3G has been priced at Rs. 19,999 and it will go on sale from January 21.
Image Source: Fonearena.com