To lure hardcore game junkies as well as to provide them a promising companion, Razer has launched an advanced version of its well-built gaming laptop: Blade. However, this 2015 model is identical to previous edition in terms of designing and name, but now brand-new device incorporates robust internal hardwares while maintaining the same 0.70-inches thin profile.
Decked with aluminum chassis, gadget has different configurations, where consumers can choose between 14-inch IGZO capacitive multi-touch QHD+ display with LED backlight and 14.0-inch IPS Full HD LED backlight display. Here, these screens produce pixel resolutions of 3200x1800p and 1920x1080p respectively.
As per listing, IGZO (Indium Gallium Zinc Oxide) display panel technology confers hyper-realistic sharpness, vibrant image quality and immersive gameplay experience, which makes it superior to gaming-oriented Asus X550JK and HP Omen. It's powered by fourth generation 2.6GHz quad-core 64-bit Intel Core i7-4720HQ processor equipped with Hyper-Threading technology to perform multiple tasks seamlessly at the same time.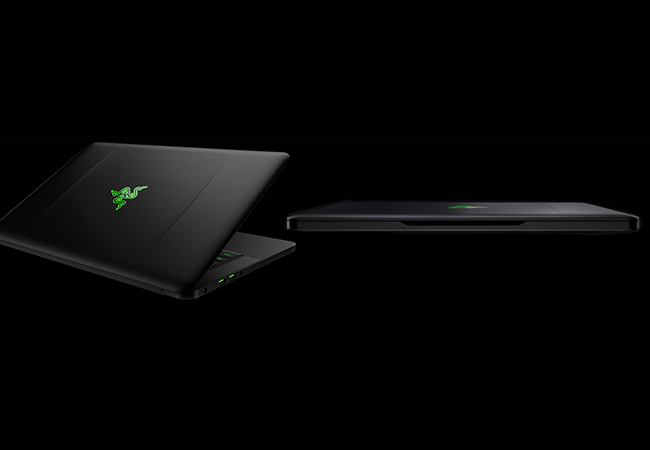 Here, Maxwell architecture based NVIDIA GeForce GTX 970M GPU with 3GB GDDR VRAM has been integrated along with this ultra-portable tool to handle the processing of graphics as well as to bestow blazing-fast speed and improved power management. Coming to memory front, it's arrayed with 16GB of DDRL3 RAM and comes in three solid-state storage options: 128GB SSD, 256GB SSD and 512GB SSD.
Loaded with 64-Bit Windows 8.1 operating system, device is packed with a built-in 70Wh rechargeable lithium-ion polymer battery along with backlit anti-ghosting keyboard. Other specifications include, 2.0-megapixel webcam and connectivity options such as Wi-Fi 802.11a/b/g/n/ac, USB 3.0 port (3x), HDMI and Bluetooth v4.0.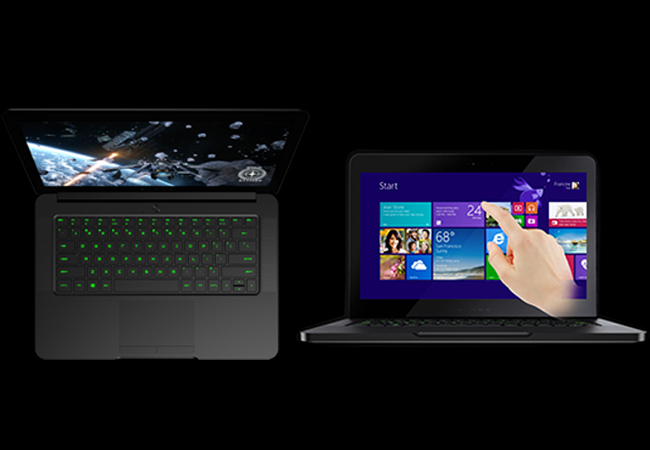 Moreover, new scion of this American Company specialized in gaming products measures 345x253x17.9mm scale and weighs 2.03 kg. Notably, Razer Blade has been labeled with an initial price tag of $2,199 that roughly translates to Rs. 1,35,700 and it varies according to configuration. In particular, prospective buyers can order this avant-garde machine via firm's official website and Microsoft Store.