The market is flooded with several hybrid Windows tablets that are also offer stylus along with them. Toshiba has also added its name in this series by introducing three hybrid tablets. Two of them are kept under the company's Encore 2 series. The tech gargantuan has come to Las Vegas and exhibited its innovative devices at CES floor. Two Encore 2 Write devices got the opportunity of luring consumers at the biggest International tradeshow.
Company has decided to bring these devices at an affordable price tag which will make them more valuable with stylus support. The 8-inch and 10.1-inch models both feature a digitizer pen. To make it useful, both tablets come preloaded with three apps. These apps will help users for taking benefit of such stylus. The sale for both 8-inch and 10.1-inch Encore 2 Write devices will begin from next week and need the $350 and $400 respectively.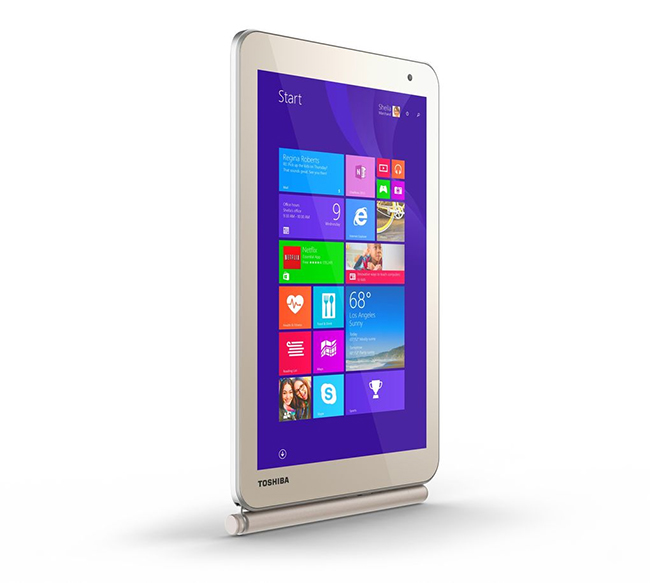 The Wacom made digitizer pen has the caliber to sense 2,048 levels of pressure and need preinstalled app for performing some tasks like taking notes, scan documents and many other. TruCapture to scan any printed document or text via rear camera. Thanks to character recognition which make the searching any keyword easy. The second in the list is TruNote which works in the same manner as Note taking app. The last one is the TruRecorder app which helps to recognize the voice.
On the specification front, both the tablets have Intel Atom processor, 64GB built-in storage, 128GB expandable storage, 2GB of RAM, and run on Windows 8.1 with Bing (WWB). Both also come bundled with detachable keyboard dock. Both are bind for offering 11 hours of battery life. The only difference you will find in both 8-inch and 10.1 inch Encore 2 Write hybrid tablets is the screen size. The 8-inch model features 8-inch display while the 10.1-inch model flaunts a 10.1-inch display, having the same screen resolution of 1,280 x 800 pixels.
One year free subscription of Office 365 will also be offering by the company on the purchase of both devices.