When it comes to gaming, age has no meaning. Games are something that is being played by one and all with equal passion. An enthusiastic gamer in today's digital world can find myriad ways to fulfill his/her passion for gaming. Some of the possible ways which a gamer can make use of include names of Play Station Portable (PSP), Video games and even XBox One console.
One such small variant of Xbox One dubbed the Xbox One S that though was leaked before but then got announced at the recently held Electronic Entertainment Expo (better known as E3). This product has now been officially announced by the company and this time, it has come with some minor tweaks in terms of both the frame rate as well as in display. As per the statement, the Xbox One S is likely to get launched on August 2.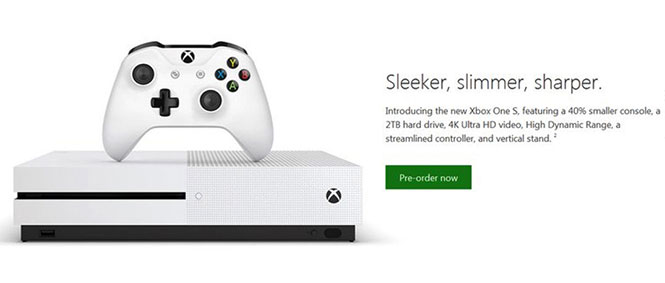 When Xbox was contacted on this new update, Matt Lapsen, General Manager, Xbox Devices Marketing wrote that, "Last month, we revealed a new member of the Xbox One family, the Xbox One S. Today, we're excited to announce that the highly-anticipated 2TB Xbox One S launch edition will begin hitting shelves in select regions on August 2. That means that all pre-orders will arrive on August 2 and, for those of you that haven't yet, you can still pre-order a 2TB Xbox One S launch edition through microsoftstore.com and select retailers. Availability is limited and demand is high so you'll want to check with your local retailer for more information and pre-order your console soon."
When the Xbox One S got revealed at E3 2016, Microsoft India got endless queries on the future plans of the company in terms of whether gamers would see Xbox One S getting unveiled in India or not. In an answer to all those questions, the company quoted, "Nothing yet - no updates on availability and pricing." This seems true if what the reports say this time are considered as valid.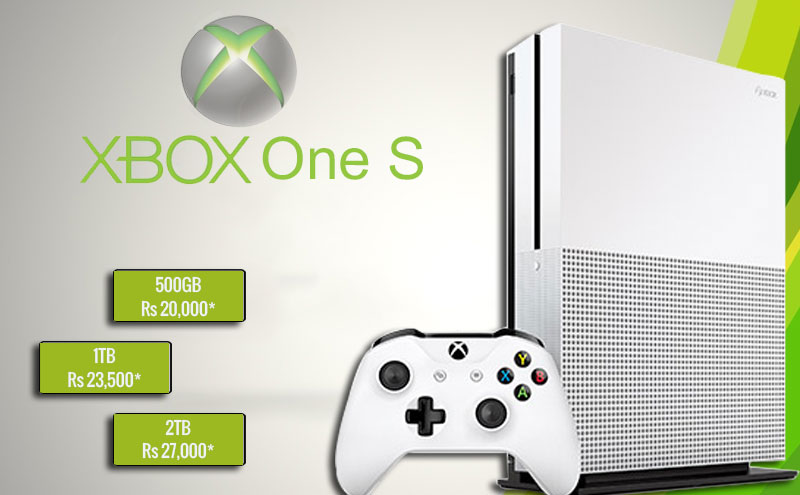 There are different price tags according to the variant for example 2TB variant has been priced at USD 399 (nearly Rs 27,000) while, its other variants of 1TB and 500GB hard drive space cost at USD 349 (Rs 23,500) and USD 299 (Rs 20,000) respectively. There is no information yet as to when would the lower variants be made available, but it's expected to be "shared soon". Also, the company is yet to enlighten the users on the price drop of current Xbox One, but one thing is sure, its cost would likely be lower than the current official price of USD 299.
Lapsen has also enlisted names of the countries that are likely to get Xbox One S. As per the listing, the names include the following countries: Australia, Austria, Belgium, Canada, Czech Republic, Denmark, Finland, France, Germany, Greece, Hungary, Ireland, Italy, Netherlands, New Zealand, Norway, Poland, Portugal, Slovakia, Spain, Sweden, Switzerland, Turkey, the UK, and the United States.
Also Read: Gears of War 4 Xbox One S console images and price leaked
This surely doesn't include India and other places and Lapsen claims that the "Xbox One S will also be hitting store shelves for additional markets later this year."
Must Visit Our Google+ Community Page For Latest And Updated Technology News.