Google has announced its surprising news of Android wear Smartwatches. Google will develop Android smartwatches with LG and Motorola and will use the platform of Android mobile OS.
Google along with Motorola and LG both have disclosed Android Wear Smartwatches and bringing the Google's first Smartwatch. They may come out on the land of electronic gadgets in the month of April or June, 2014.
Android Wear is Google's Android Mobile OS for its smartwatches which can power wearable devices. It will work by showing messages and you can respond back with Android voice recognition via smartwatch's microphone.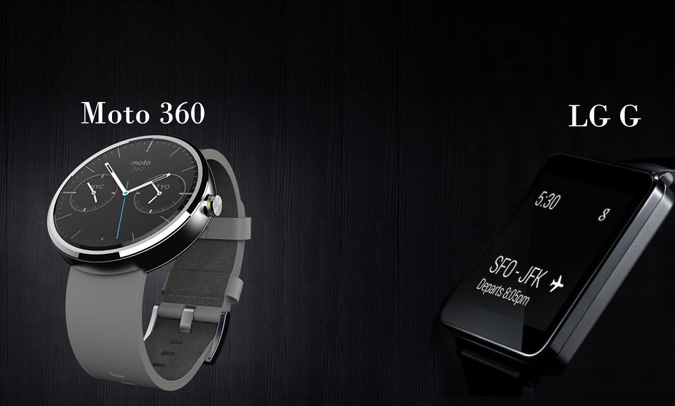 Using Android wear Google begins its unique vision in the business of smartwatches. Smartwatch will display notifications and messages and people will interact through Google Now Voice control. For an example; when a person will say 'OK Google', it will set the search to begin. This wearable device will also be blessed with reminders, navigation etc.
LG will build Google's first smartwatches which is named G watch. CEO of mobile communications for LG stated, "LG would pull out all the stops in both design and engineering." LG G smartwatch looks like an ordinary watch which is square shaped and made up of plastic.
Moto 360 which has planned to be introduced by Motorola, is a round shaped watch which looks very classy. No other features and functionalities are disclosed yet for both smartwatches; Moto 360 and LG G.