LeEco has announced that its Le Max 2 will get a price slash and will be available priced at Rs 17,999 from October 1 to October 6 on the company's official site. The company also stated that the model will no longer be exclusively available at LeMall.com and Flipkart, and will also show its availability on Amazon and Snapdeal. The thing to notice is that the discount price will be available only for its 4GB RAM/32GB storage variant, which has been launched priced at Rs 22,999 in June this year. Company's Le Max 2 Android smartphone will also be available at a discounted price on Amazon, Flipkart and Snapdeal in the duration of their respective sales.
LeEco will start selling its Le Max 2 at its discounted price on Flipkart's Big Billion Day sale, which is going to start from October 2 to October 6. On the other hand, the smartphone will get available at the same discounted price during Amazon's Great Indian Festival sale from October 1 to October 5, and on Snapdeal's Unbox Diwali Sale from October 2 to October 6.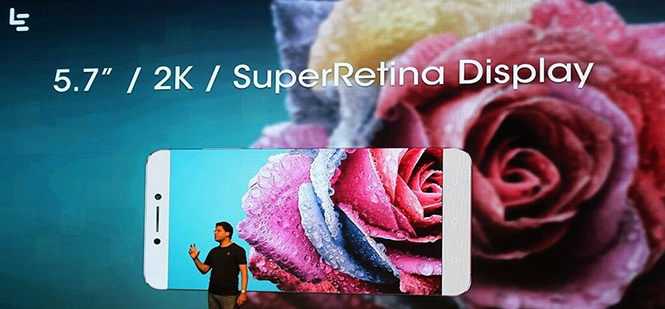 LeEco is also going to hold a flash sale on its official website LeMall.com on Friday, in which 2,000 participants of the sale will get a voucher for an additional price cut of Rs 1,000 on LeMall.com purchases from October 1 to October 6. Arun Srinivasan, Category Leader-Consumer Electronics, amazon India, while commenting on the partnership said, "We are happy to partner with LeEco India ahead of the festive season and offer our customers an easy and convenient access to the Le Max2. We are confident that this device will become a popular choice for customers during the festive season."
LeEco Max 2 was basically launched in two variants, one of 4GB RAM and 32GB inbuilt storage and the second one is of 6GB RAM and 64GB inbuilt storage. The 6GB variant of the device was launched priced at Rs 29,999 and no discount is available for that variant. The device features a 5.7-inch QHD bezel-less 'Super Retina' display and runs Android 6.0 Marshmallow OS. Powered by a 64-bit quad-core Qualcomm Snapdragon 820 processor, the GSM-handset is blessed with 4G LTE support apart from VoLTE support in India.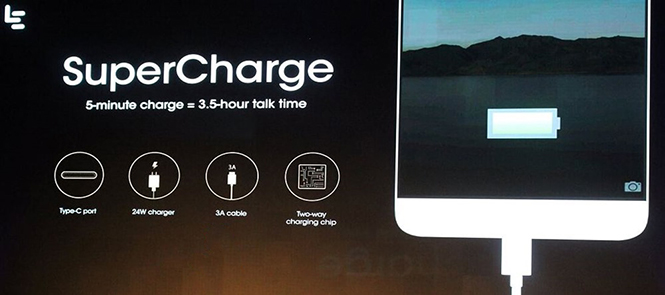 The Android smartphone is blessed with a 3100mAh battery and packs 21-megapixel rear camera with an 8-megapixel front shooter for selfies. Tony Navin, Senior Vice President- Partnership and Strategic Initiatives, Snapdeal, while commenting on the partnership said, "We are very glad to partner with LeEco and provide them a platform through which they can reach to a new set of customers for their exciting product range. This coming festive season, we aim to offer our customer with an enhanced shopping experience with a wide variety of products."
Le Max 2 also comes with a unique feature of dual fast charging system, which combines company's technology along with Qualcomm Quick Charge 2.0 technology, which is capable of providing 3.5 hours of battery life just within 5 minutes of charging, along with a Sense ID 3D fingerprint technology.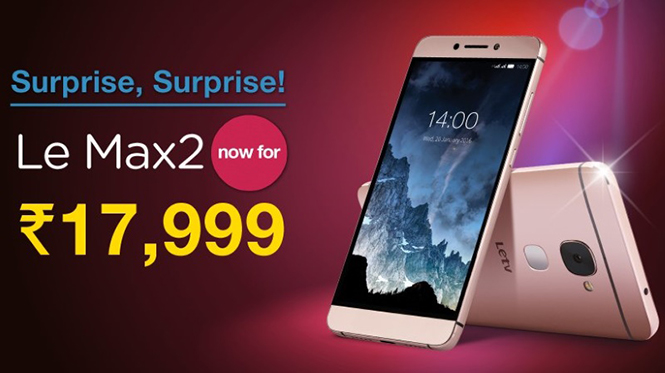 Atul Jain, COO, Smart Electronics Business, LeEco India, while commenting on the new e-commerce partnerships said, "We have had a great relationship with Flipkart and we are confident that it will only strengthen as we go forward. To ensure that more users have access to our Le Max2, we are delighted to announce our partnership with Amazon India and Snapdeal. We are confident that our users will enjoy the new Le Max2 experience, which is now available at a special price of Rs. 17,999 for the festive sales. Through this move, we now have a presence on all major e-commerce platforms in India along with our very own LeMall.com."