Everyone knows that "Smoking is injurious to health" which is already written on the cigarette packets to warn but nobody cares. Nicotine, which is added in the tobacco has the adverse effect to make the people addicted to it. Though, quitting the smoking find difficult, but by following some simple steps and taking care of few things, everyone either he/she is a chain smoker or a teen smoker, can pick off the addiction.
Step 1:
First to prepare yourself for quitting from smoking. Find out whether you have enough will power to stand upon your decision or not. Just make clear about your decision to quit and then stand on it whatever happens.
Step 2:
Tell your family, friends and your office colleagues about your plan of quitting cigarette smoking. They will definitely support you to get out of this.
Step 3:
Try to avoid smoke regularly specially while you are with your friends that are smokers. You need to avoid the smoking at the time when you are taking liquor. Some people also have the routine of smoking after taking meal. Try to stave off from this proclivity.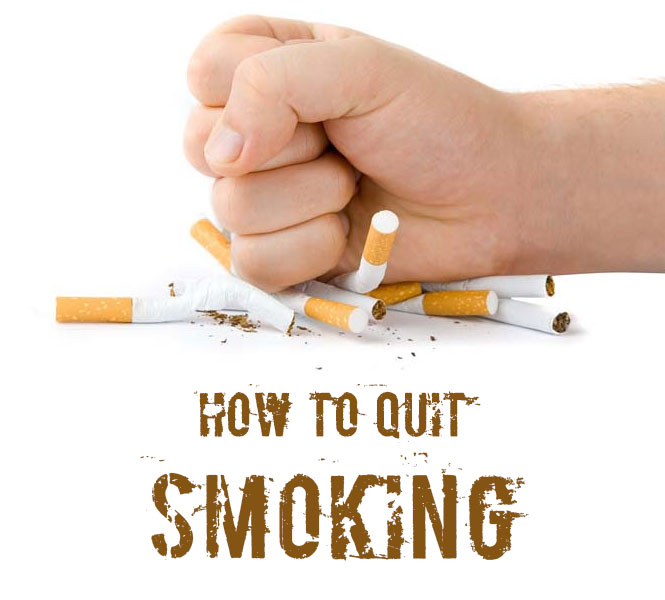 Step 4:
If you find helplessness to stop yourself from smoking, then try to divert your mind by finding out some other substitutes like mint, gum, celery sticks and many more. You must have to follow some yoga stretches to make your mind relax and try to eat healthy food also.
Step 5:
You can also go through the medication to get out of the smoking habit. There are also some alternative therapies like Hypnosis, Acupuncture, Behavioral Therapy and Motivational Therapies to get rid from the smoking.
By following above described steps, one can easily get away from the regular habit of smoking.