Tanishq, a TATA Product is giving an exciting offer to make your dream come true. Swiss Escape is an offer by which you could get a chance to visit Switzerland. Buy Tanishq jewelry worth Rs.35000 or more and fill a form. This opportunity to drop your form is available in all of its stores across the country.
At per Rs.10000 you get a next coupon so you can get 6 coupons if you buy diamond jewellery worth Rs.85000. A lucky draw will select winners and your name may come twice so you can win one vacation also along with dinner at the Taj Hotel.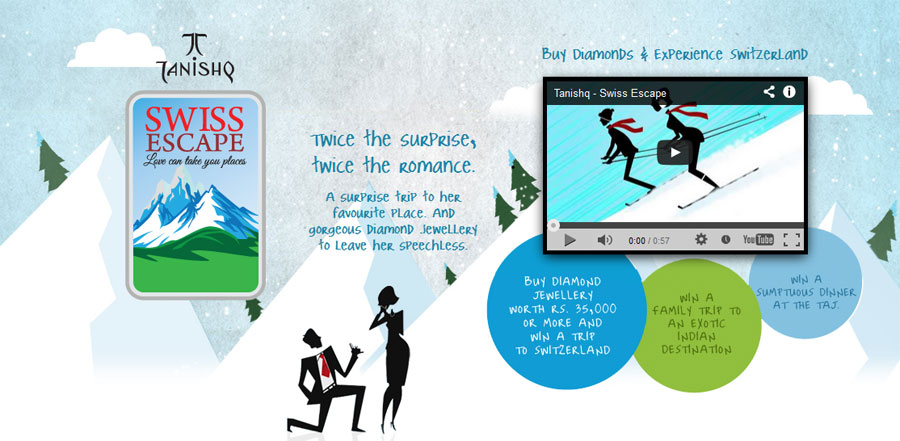 So here is a golden chance to win this exciting offer, don't wait to get this exclusive trip along with gorgeous diamond jewellery.