Being a leading provider of smartphones and tablets in India, Micromax is continually endeavoring to bring the position of corporation on a high verge. Well, we are acquainted with the supremacy of company, where inception of Yu Yuphoria is the latest instance of corporation's deep longing in manufacturing feature-rich and budget-friendly gadgets.
After being introduced in the first half of this month, the younger brother of Yu Yureka, Yuphoria succeeded to grab the heed of tech world and general public in its first glance by featuring ritzy build, impressive specs at affordable value of Rs. 6,999. To remind you, mobile maker adopted the crowd-pleasing market strategy for the selling of its new creation i.e. flash sale, for which registrations had begun on May 12 via Amazon.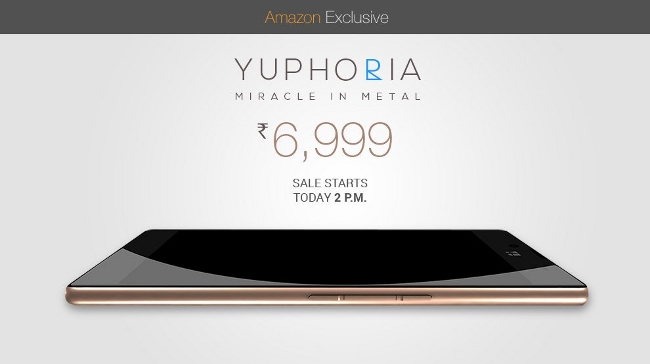 However, we are unaware about the total number of units, which will be up for grabs today from 2pm for registered consumers through above mentioned online retailer . But, the subsidiary of domestic firm: Yu Televentures has confined that phone has managed to receive over 500,000 registrations for the first sale till May 26 2015 at 12 midnight (the closing date of registrations).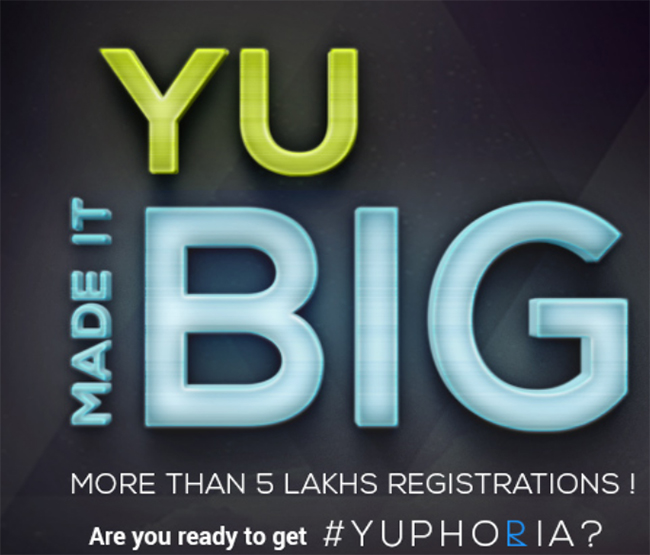 Apparently, Micromax Yu Yuphoria is the direct opponent of Xiaomi Redmi 2, Motorola Moto E (Gen 2) and Lenovo A6000, which are quite powerful members of budget segment. Though, all these smartphones belong to similar price category and resemble to each other on various aspects, but the invention of Micromax and YU looks peerless and more catchy due to incorporation of highly-customized Android Lollipop based Cyanogen OS 12 and metal frames. Click Here to get a detailed information about the handheld.