During this month's starting, Apple announced that they will be going to launch Apple 5C 8GB in India pretty soon. Now a report arrives that Apple 5C 8GB is available in India with attractive price of Rs 37,500.
At the time of launching Apple offers a discount price of Rs 34,500, with inaugural discount of Rs 3,000 for a limited time period. And with every 8GB iPhone 5c company is also delivering a free Apple iPhone 5c case worth Rs. 2,300. When iPhone 5c 16 GB model was launched in India, it had a price of Rs. 41,900. We can see the price variation and difference in features between both the models.
Keeping in mind that Indian market is a price sensitive market, it is feasibly expected that Apple will be going to announce buyback offers with iPhone 5c 8GB and the buyback price would be approx Rs 30,000.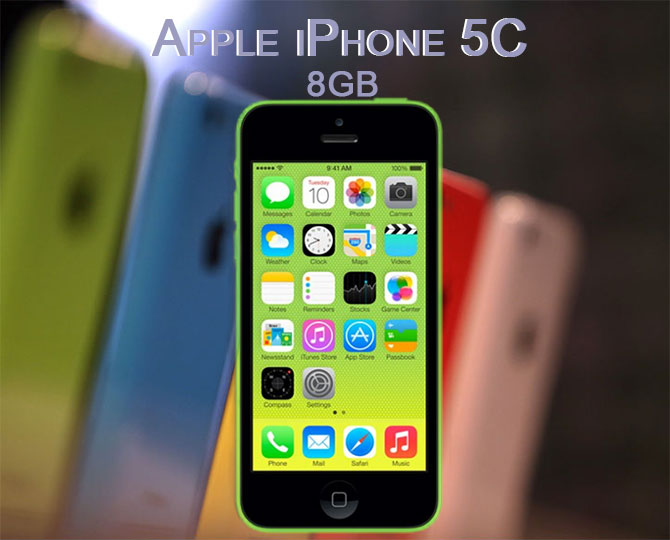 The strategy of keeping iPhone 5c 8GB on sale in India, it is predicting that this first colorful iPhone will get a positive response in Indian market. In terms of feature Apple is the third largest smartphone manufacturer in India, as India shares 7% in its overall market.
In the month of March, Apple officially revealed iPhone 5c 8GB in five different countries i.e. U.K., France, Germany, China and Australia. Newly it has launched it in many other countries like Netherlands, Italy, Belgium, Sweden, Poland, Czech Republic, Ireland, Portugal, Austria, Spain, Denmark, Finland, Switzerland, and Norway along with India.
Apple CEO Tim Cook says that, "iPhone sales grew by strong double-digits year-over-year, and in India and Vietnam sales more than doubled."