To knock you down with a feather, the Japanese tech juggernaut has trickled out in US market with its stupendous camera centric smartphone Lumix DMC-CM1. The thing to pull the rug out from your feet is its price tag. Company has made this hybrid phone available for US people at exorbitant price tag of $ 1000 – pricey enough to empty your wallet.
The CM1 is not an ordinary smartphone, the craftsmanship and functionality can be seen in its design and configurations. A perfect device for photography addicts to quench their thrust. The unlocked version of this handset is currently up for sale. Looking at this device's specifics, it looks pricey enough, but when we go beyond its basic specs. The camera scion will knock your socks off which s incredible in each aspect.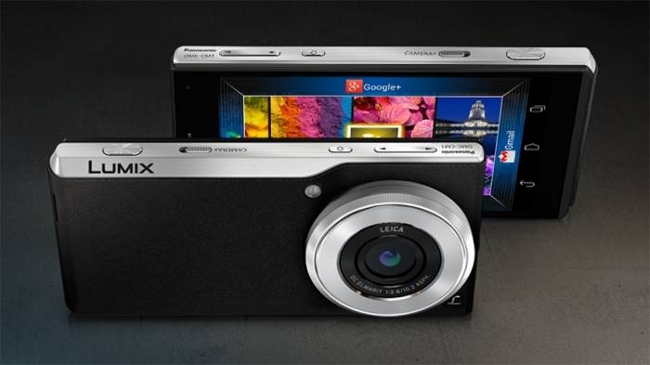 The camera is crafted so beautifully to maintain the sleekness of smartphone, but still not as sleek as we find in other handsets. Reason would be its high-quality image sensor. Eventually, the Lumix DMC-CM1is engineered to build a solution which comprises features of smartphone and a high-end camera. The device was exhibited first at Photokina in Cologne where it got its first impression. The 20MP camera with 1-inch MOS sensor is the first in its category of camera smartphone. Well, calling it just a camera phone seems judgmental. Hybrid device is the best suitable name for the device.
However, the handset is average in specifications with 4.7-inch 1080p display, Snapdragon 801 processor, and Android 4.4 KitKat OS. But, its f/2.8 lens for 20MP image sensor keeps the caliber to beat Sony's RX100 or Nikon's 1 series camera. Leica lens, 28mm focal length and 4K image capturing and video recording is just incredible with Lumix DMC-CM1, having digital zoom range of 24-75mm.
Source: Engadget.com